Summary
Killers of the Flower Moon director Martin Scorsese explains the scene where Ernest drinks his wife's poison, highlighting his delusion and refusal to accept his actions.
The movie is based on a true story, and while some aspects have been changed, the portrayal of Ernest's subservience to his uncle and involvement in the murders is largely accurate.
The real-life Ernest Burkhart's involvement in poisoning his wife is unclear, but the movie explores the idea that he knew what he was doing but chose to deny it.
Killers of the Flower Moon director Martin Scorsese breaks down the scene in which Ernest Burkhart (Leonardo DiCaprio) drinks some of Mollie Burkhart's (Lily Gladstone) poison. Scorsese's crime drama tells the true story of the Osage Nation in the 1920s, during which the community faced a string of suspicious murders after becoming wealthy from discovering oil on their land. It was uncovered that several white men conspired to murder the Osage to steal their oil royalties. Among the conspirators was Ernest, who killed his wife Mollie's family and even allegedly poisoned her for an extended amount of time.
In an interview with IndieWire, Scorsese explained what was going through Ernest's mind while poisoning his wife in Killers of the Flower Moon. Despite being persuaded by his uncle, Robert De Niro's William King Hale, to slowly poison Molly with her insulin, Scorsese acknowledged the ambiguity of whether DiCaprio's character was aware of his actions, feeling that if he was, it was only "subliminally," thus leading to him taking a sip of the poisoned milk himself. Check out Scorsese's quote below:
Scorsese: De Niro's character Hale does a mop-up operation, he kills off, silences all his associates. And then, as it's all circling, and circling and circling onto Ernest, Ernest feels his uncle wouldn't do that to him or Mollie. He thinks his uncle is going to take it to a point where Mollie would be OK. He'll be OK.

Interviewer: Does he not realize that he's killing Mollie?

Scorsese: No, he doesn't. Yes, he does, subliminally. But he refuses to accept it. That's why he takes that sip himself. You know, he refuses to accept. You see it on Leo's face during the flames. He knows. But he still refuses to accept that he's part of it. It's his character's weakness.

Interviewer: He's deluded.

Scorsese: Totally.
Did the Real Ernest Burkhart Actually Poison His Wife?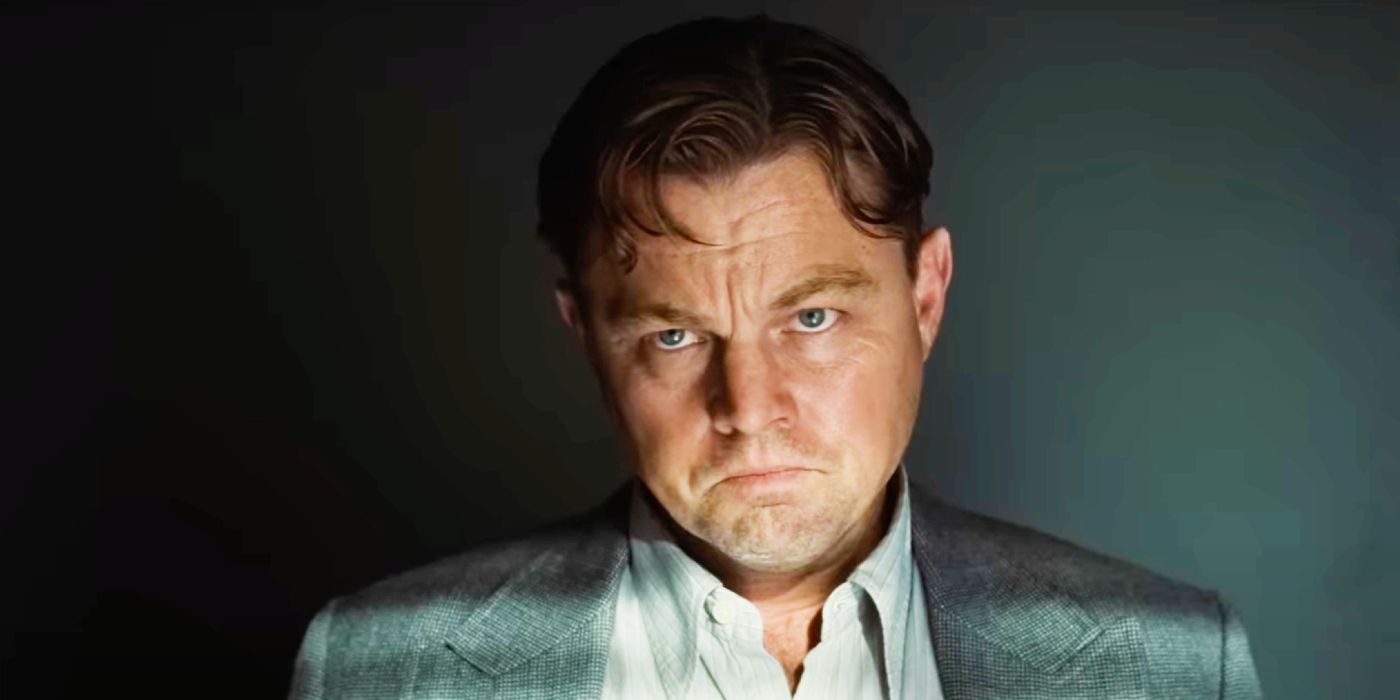 While based on the nonfiction book of the same name by David Grann, Killers of the Flower Moon does change some aspects of the story, thus raising questions about how much of the movie is true. After all, it is hard to wrap one's head around Ernest and how he could so horribly betray the woman he claimed to love. However, much of how the movie tells Ernest's story is true, as he was subservient to his uncle, Hale, who masterminded the murders and even convinced Ernest to marry Mollie.
Ernest would later testify in court and admit to playing a significant role in the murders of Mollie's family, which earned him a life sentence in prison, though he would later be released on parole. While Grann and Killers of the Flower Moon insinuate that Ernest actually did have some real affection for Mollie, his actions make it clear that he did not actually love her. Scorsese's interview about how Ernest was aware, to some degree, of what was going on puts more of the blame squarely on him rather than his uncle.
However, the question remains whether Ernest went as far as to poison Mollie in real life. After authorities started investigating the case, Mollie was discovered gravely ill and had been poisoned, most likely through her insulin injections. Grann, though, stated in his book that it couldn't be proved who had poisoned her, and it was one crime that Burkhart did not admit, just as he refused to admit it in the movie. Whether he did it or not, Killers of the Flower Moon's poisoning scene explores an interesting perspective of Ernest as a man who knew what he was doing but preferred to deny it.
Source: IndieWire