Summary
The movie Sound of Freedom has faced criticism for its disputed and misleading depictions of human trafficking and possible connections to QAnon conspiracy theories.
Human trafficking survivors have spoken out against the movie, denouncing its obfuscation of their real-life experiences and how it perpetuates harmful conspiracy theories.
According to one survivor, the movie's distorted portrayal of survivors' stories shapes public opinion, influences political leaders, and affects public policy and funding decisions.
Sound of Freedom has been criticized in the wake of its streaming release. The movie stars Jim Caviezel as ex-U.S. agent Tim Ballard, who is sent on a mission to rescue children who are being trafficked in Colombia. The movie became a substantial independent hit, earning $235.2 million off its $14.5 million budget while at the same time becoming a lightning rod for controversy due to its disputed and misleading depictions of human trafficking, its possible connections to QAnon conspiracy theories, and the alleged sexual misconduct of the real-life Ballard.
IndieWire ran a piece alongside the Sound of Freedom streaming release, uplifting the voices of human trafficking survivors who have attempted to debunk the movie's misconceptions. Freedom Network USA representative Melinda Smith revealed that "I have not spoken with one survivor who is supportive of the film," denouncing the way the movie has obfuscated the messages of real-life survivors. Other survivors shared stories of being called "pedophile predators" for criticizing the movie, one of which described how the story of a strong white savior made viewers feel comfortable because it "confirms all these conspiracy theories." Read Smith's full quote below:
I have not spoken to one survivor who is supportive of the film. It's clear this has really resonated with folks who don't have a lot of context. The vehicle that is carrying the message has turned into a behemoth. When we message and put out a story into the world that is significantly derailed from the day-to-day experiences of survivors, it shapes public opinion, we have political leaders screening the film, it shapes public policy, and it shapes where the money goes.
The Sound of Freedom Controversies Explained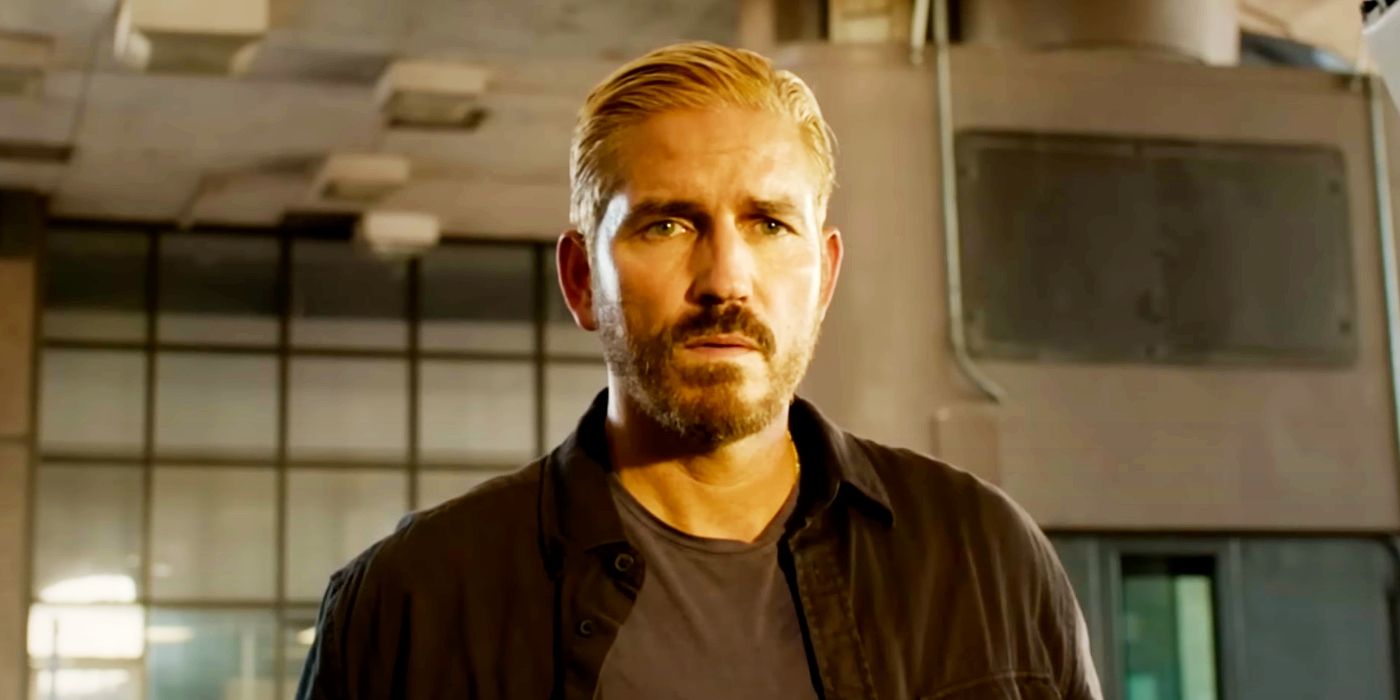 One reason that Sound of Freedom has been at the center of such a firestorm of controversy is that it was a widely popular release that drew a lot of attention from many different groups. For instance, while the Sound of Freedom Rotten Tomatoes score is a Rotten 58%, audiences have given it a near-perfect 99%. It is also the 18th highest-grossing movie of 2023 worldwide at the time of writing, even earning more than the blockbusters Dungeons & Dragons: Honor Among Thieves and Scream VI.
Related: 10 Major 2023 Movies Sound of Freedom's Box Office Has Beaten
One of the first sources of controversy was the fact that its distributor Angel Studios encouraged audience members to buy tickets for people who were unable to attend, leaving largely empty theaters nevertheless "sold out." However, the issues quickly became much deeper than potentially misleading box office numbers. Just over a week after the movie was released on July 4, it was revealed that Ballard had left his anti-trafficking organization Operation Underground Railroad amid a storm of accusations of grooming and manipulation.
Additionally, in August, Sound of Freedom investor Fabian Marta was arrested as a possible accessory to child kidnapping, though the charges were eventually dropped. On top of these serious issues that were occurring while the movie was still in theaters, the content of the story itself was met with heavy criticism from actual survivors, which was then met with the aforementioned vicious pushback online. Because of all of these incidents, the movie already comes with a complicated legacy despite only having been available to audiences for three months.
Further Thoughts on Sound of Freedom From Survivors
Survivor and advocate Sabra Boyd: The thing that made me spend two days crying was I got called a pedophile, simply because I criticized 'Sound of Freedom.' I just can't comprehend calling someone that. That's not a word that you just fling around, especially to someone who is a survivor of pedophile predators. You can't say that to someone if you don't understand what that word means. I can't think of a more vile thing to call someone. And I was called that by a lot of people.



Survivor Anastasia Lynge: It confirms all these conspiracy theories that people have, and when your conspiracy theory is confirmed, you don't have to talk to people it happened to, or listen to them, because that's the uncomfortable part. It's a big white man who was in the military and that makes people feel really safe. I'm being looked out for by this guy, and he's going to rescue all these kids and make them feel okay. When people have this savior like that, it makes them feel comfortable, and they don't have to acknowledge the fact that most people who are being trafficked don't get saved by anyone. There were a lot of people scared to say anything about ["Sound of Freedom"]. People were publicly coming out and saying, "You must be a trafficker too if you think this movie is bad. How dare you!" Jumping to that right away without even having a conversation of, "How did this impact you?"

National Survivor Network leader Chris Ash: Fans of it approach it with such fervor, it doesn't matter what anyone says. "It's real." When people of any experience say the kinds of stories and model of trafficking depicted in this and other Hollywood representations aren't accurate, you get personally attacked. A lot of us have been personally attacked, even survivors. People on social media when they've raised critiques about the movie have said things like, "Well, I've found the pedophile." You're talking to a survivor of child exploitation. It's infuriating. That's one of the things that was frightening for us. Even with a movie that's fictional, it impacts survivor's lives, because it shapes policies that people think are needed. It shapes what we're looking for when we look for human trafficking, which causes us to miss a whole lot of trafficking. But when you have a movie that is supposedly about a real person, with a real organization, then the impacts on actual survivors are even more direct. We've seen politicians be able to leverage this movie to sway hearts. That's what art and media does is move people's hearts, and now you've got a room full of people who have engaged with this really compelling story that is making them want to support a candidate who is going to Do Something without realizing that every intervention has people that it helps and people that it harms.
Source: IndieWire