Summary
Disney has evolved from its early beginnings in animation to become a powerhouse in the entertainment industry, with a wide range of content across film, TV, streaming, literature, video games, theme parks, and more.
Key milestones in Disney's history include the creation of Mickey Mouse in 1928, the release of Snow White and the Seven Dwarves in 1937, the debut of Disney Channel in 1983, and the acquisition of Pixar, Marvel, and Lucasfilm in later years.
The launch of Disney+ in 2019 has further strengthened Disney's position, providing a platform for both licensed and original content and allowing the company to reach a global audience. Disney's influence in entertainment shows no signs of slowing down.
Disney is celebrating its 100th anniversary, and looking back at the company's history in film and TV, it's clear why it's still a powerhouse in the world of entertainment. Although Disney is best known for its animated works both in film and TV, the Mouse House has done a lot more than family-friendly content. Disney has explored a variety of genres since its creation, and with the acquisition of other companies and brands, it has expanded even more with content for viewers of all ages and tastes.
Disney has been key in the development of animation, both traditional and computer-generated, further earning the company a place in history. Disney is now a brand that expands through film, TV, streaming, literature, video games, theme parks, and more, and it continues to bring quality content from different genres and with different styles, showing no signs of stopping soon. Disney has reached an important milestone as it's now celebrating 100 years of magic, and the Mouse House has certainly come a long way since its first projects and characters.
The Walt Disney Company Is Created In 1923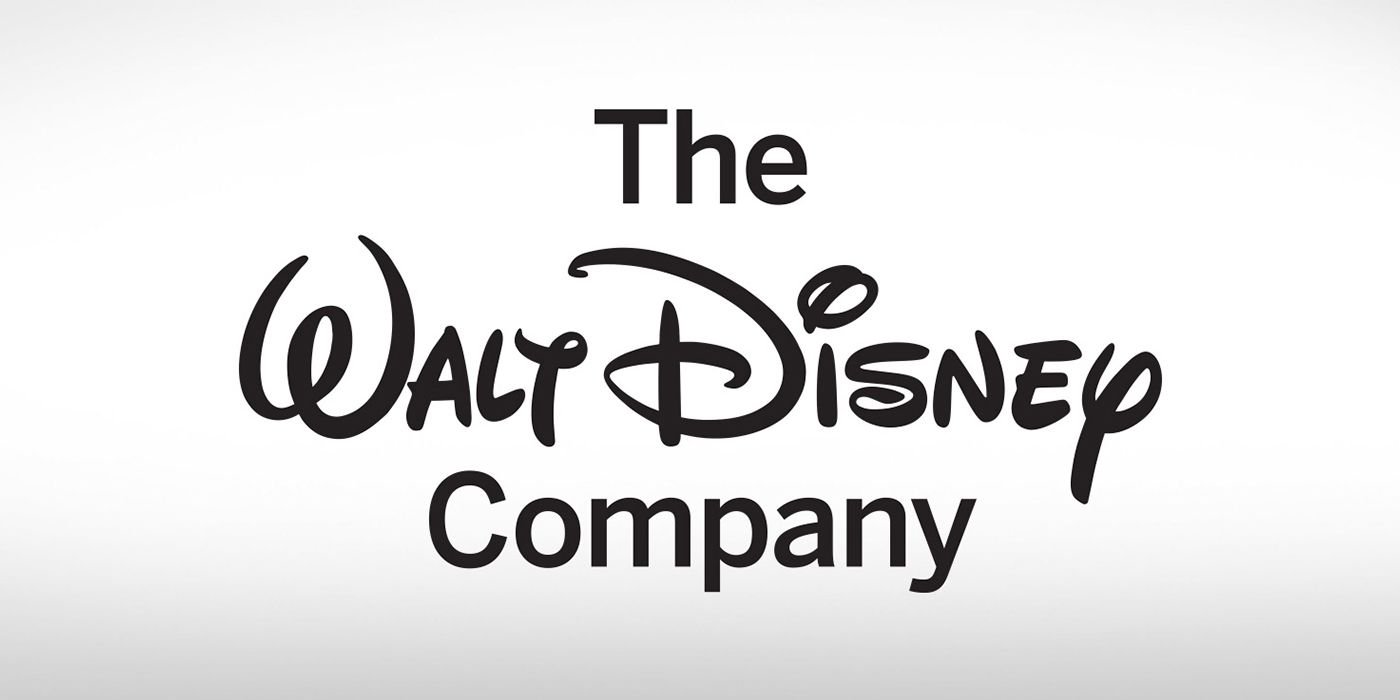 In 1921, Walt Disney and his friend and animator Ub Iwerks founded the film studio Laugh-O-Gram, through which they made a short film titled Alice's Wonderland, where child actor Virginia Davis interacted with animated characters. Shortly after the short was made, in 1923, Laugh-O-Gram went bankrupt, but the short was a success. After Alice's Wonderland was bought by film distributor Margaret J. Winkler, Disney was offered a contract to make six series of Alice Comedies, but before signing, he moved to Los Angeles to join his brother, Roy O. Disney. The brothers founded Disney Brothers Studio on October 16, 1923, to produce the short films, and that was the beginning of many years of magic. In 1926, the studio's name was changed to Walt Disney Studio.
Mickey Mouse Comes To Life In 1928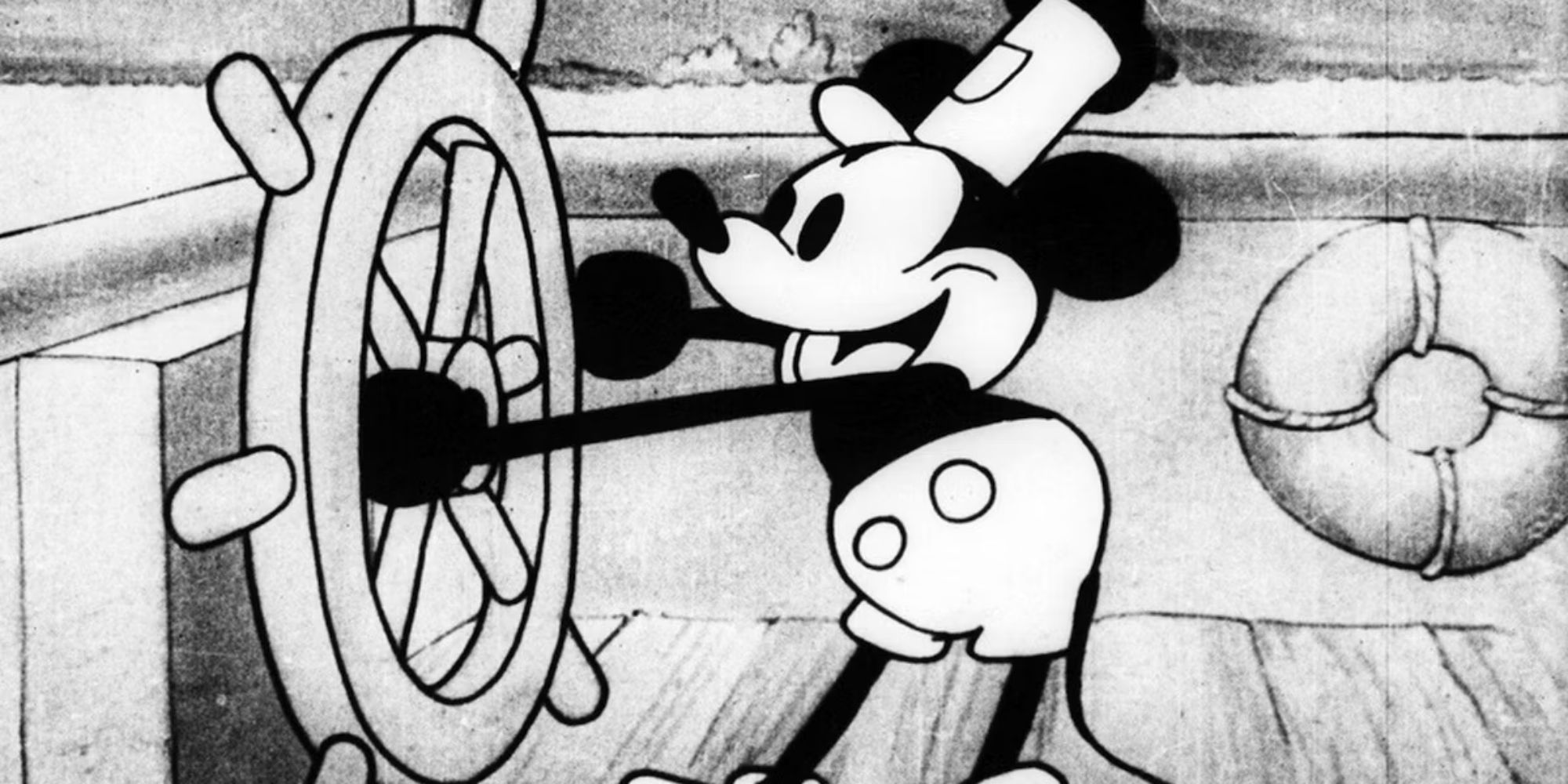 In 1927, Disney made his first series of fully animated films starring Oswald the Lucky Rabbit. However, Disney asked for a larger fee for his films but Charles Mintz, who was in charge of distribution, wanted to reduce the price. Mintz ended up taking four of Walt Disney's Studio's primary animators to start his own studio and took Oswald as well, so Disney replaced the rabbit with a mouse. This character was named Mortimer Mouse, but was later renamed Mickey Mouse, as urged by Disney's wife. In 1928, Walt Disney Studio made two silent films to test screen Mickey Mouse, and he made his official debut in the studio's first sound film, Steamboat Willie. This was also the first post-produced sound cartoon.
Related: Mickey Mouse's Impending Copyright Expiration Explained
Walt Disney Releases Snow White and the Seven Dwarves In 1937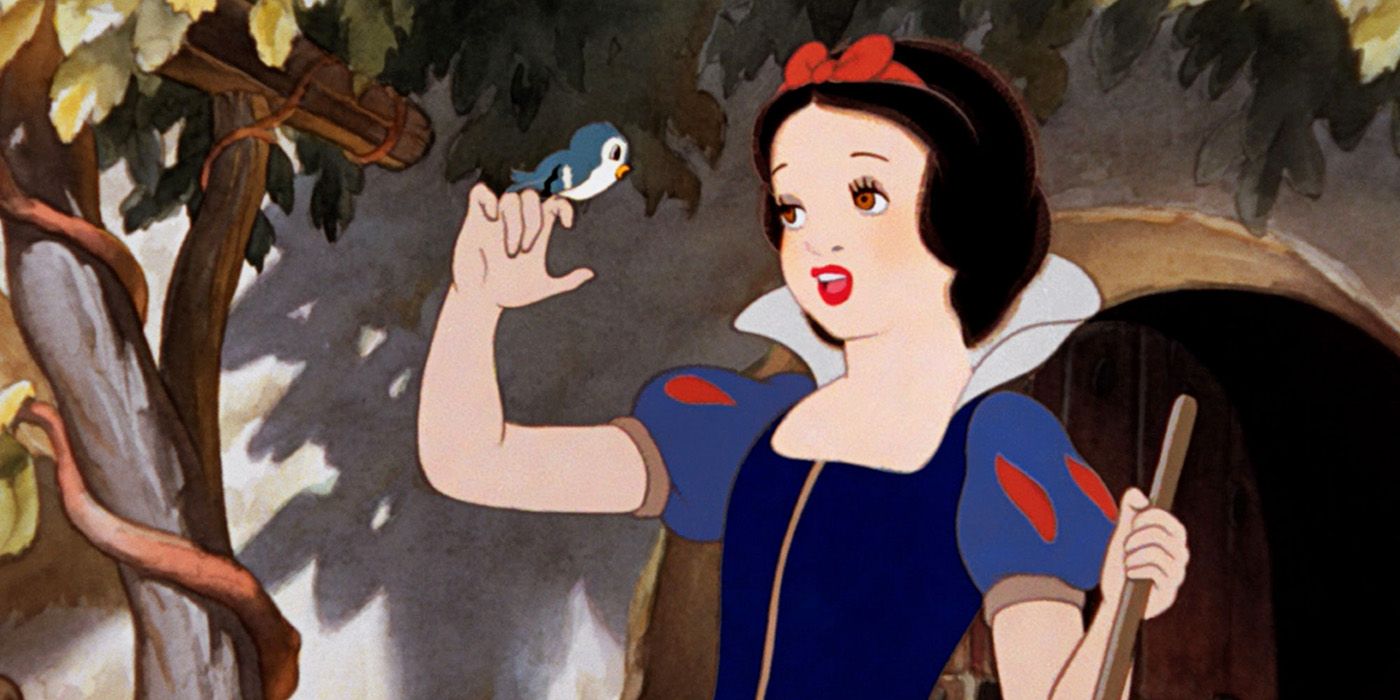 Walt Disney decided to make Snow White and the Seven Dwarves in 1934, and though his brother tried to stop him, thinking it would bankrupt the studio, Disney continued with his plans. Snow White and the Seven Dwarves was released in 1937 and it's the first full-length traditionally animated feature film as well as Disney's first animated feature film, and it was a critical and commercial success. Snow White and the Seven Dwarves was nominated for Best Musical Score at the Academy Awards in 1938, and the following year, Disney was given an honorary Oscar for the movie, accompanied by seven miniature Oscar statuettes.
Disney Makes Its TV Debut In 1954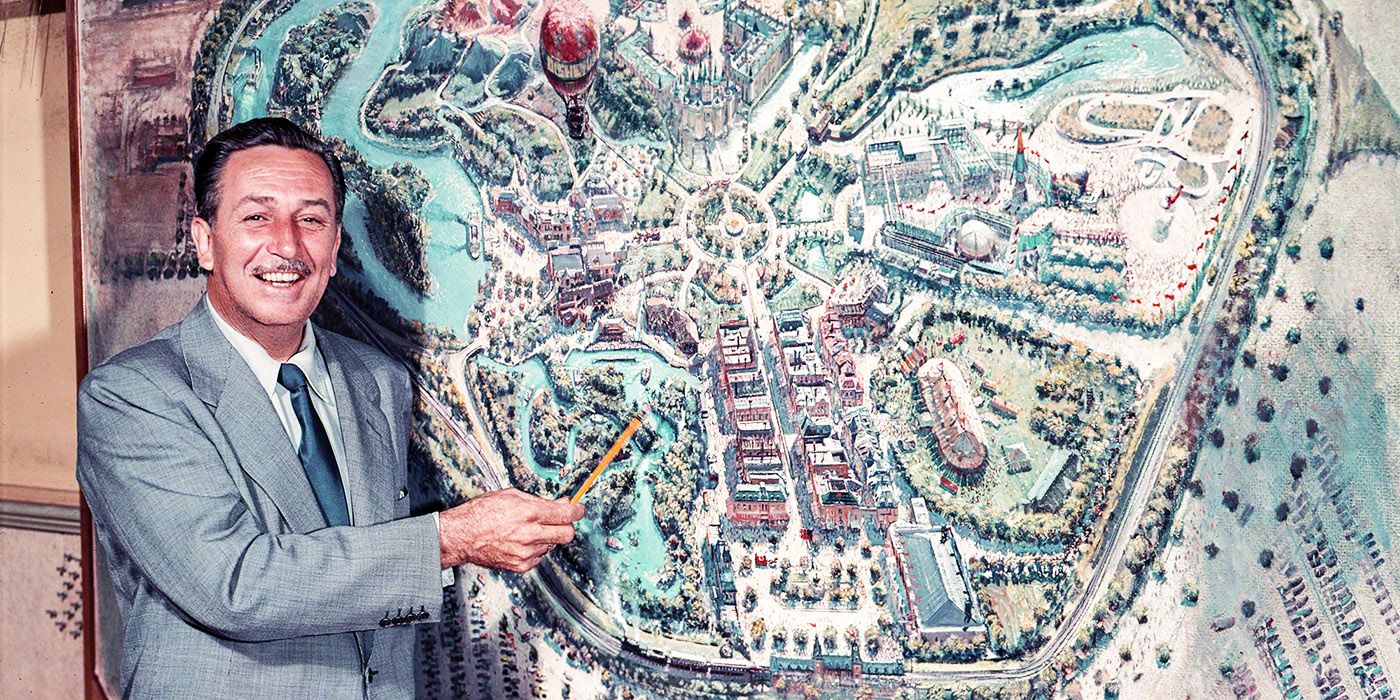 In the 1950s, Walt Disney began to focus more on the construction of Disneyland and branching out to television. In 1954, Disney made a deal with ABC for an hour-long, weekly series called Disneyland, which gave the audience a look at the plans for the park of the same name. The success of Disneyland gave Disney the opportunity to produce The Mickey Mouse Club, a variety show for children that was revived three times years later, and it's known for having launched the careers of various actors and musicians.
Walt Disney Passes Away In 1966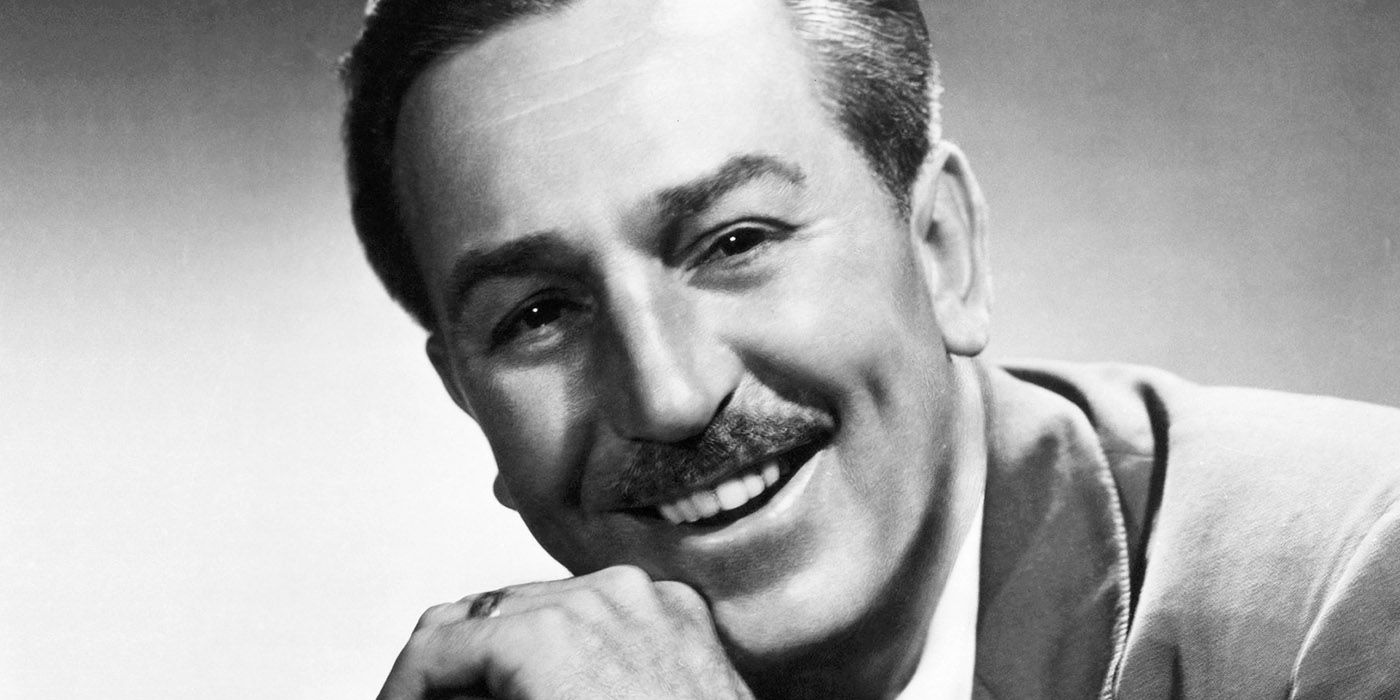 Walt Disney was a heavy smoker, a habit he developed since World War I, smoking cigarettes without filters and pipes. In November 1966, Disney was diagnosed with lung cancer and had surgery to remove his left lung. Disney was released from the hospital two weeks after surgery, but he passed away on December 15, the cause of death being a circulatory collapse caused by lung cancer. After Disney's death, the studio continued producing live-action films and abandoned animation until the late 1980s, which is now regarded as the "Disney Renaissance", which began in 1989 with The Little Mermaid.
Disney Channel Launches In 1983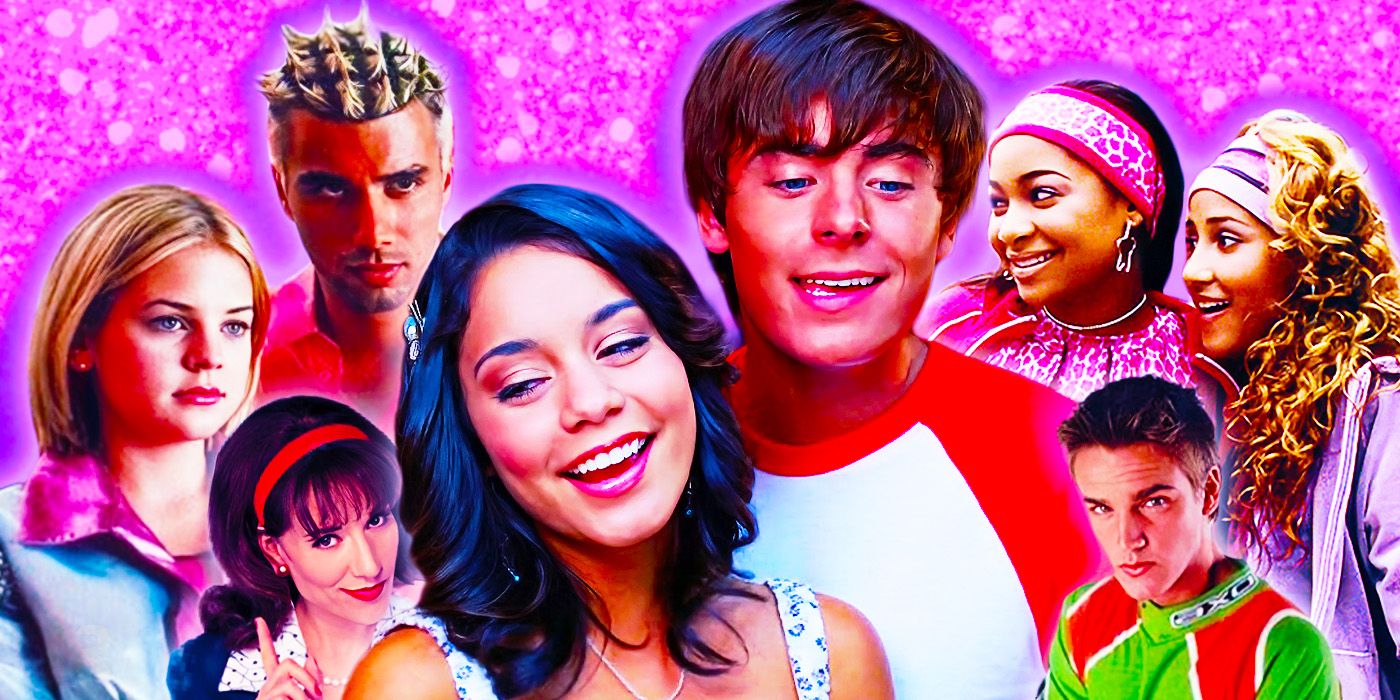 In 1983, the Disney company took another big step with the launch of a pay-to-watch cable TV channel simply called Disney Channel. The channel was originally targeted towards families, and though the company lost millions after its first year, Disney Channel eventually grew and evolved. Disney Channel is now aimed at children and adolescents, with animated and live-action TV shows and movies, and it has been the home of some of Disney's most profitable franchises, such as High School Musical.
Related: Disney Channel's 20 Best Original Movies, Ranked
Beauty & The Beast Became The First Animated Movie Nominated For Best Picture At The Academy Awards In 1992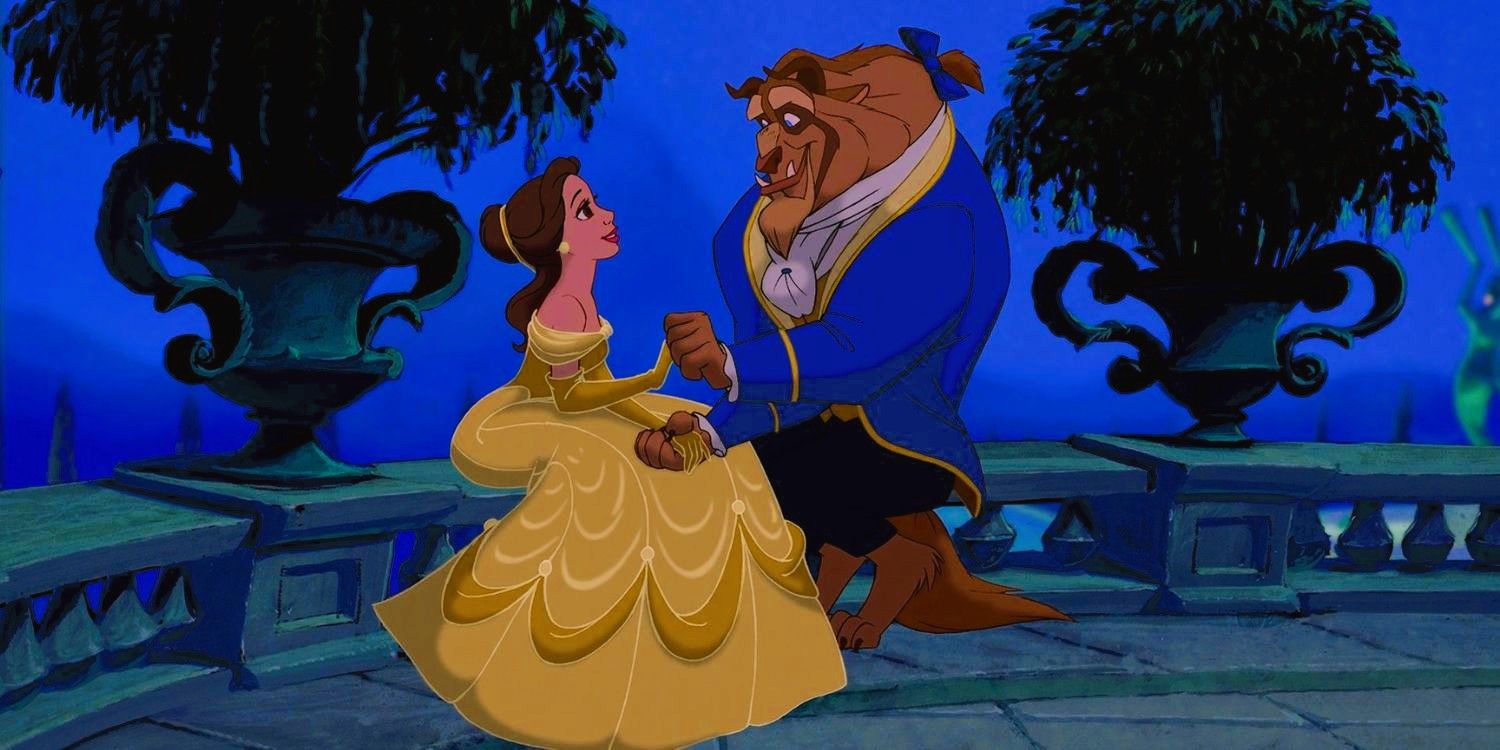 In 1991, Disney released the animated movie Beauty and the Beast, directed by Gary Trousdale and Kirk Wise and with music by Alan Menken. Beauty and the Beast was a critical and commercial success, and it holds a very special place in Disney history as it became the first animated movie to be nominated for the Academy Award for Best Picture, though it lost against Jonathan Demme's psychological horror movie The Silence of the Lambs. However, Beauty and the Beast won the Oscars for Best Original Score and Best Original Song, and it's also the first Disney animated movie to be adapted into a Broadway musical.
Toy Story Is Released In 1995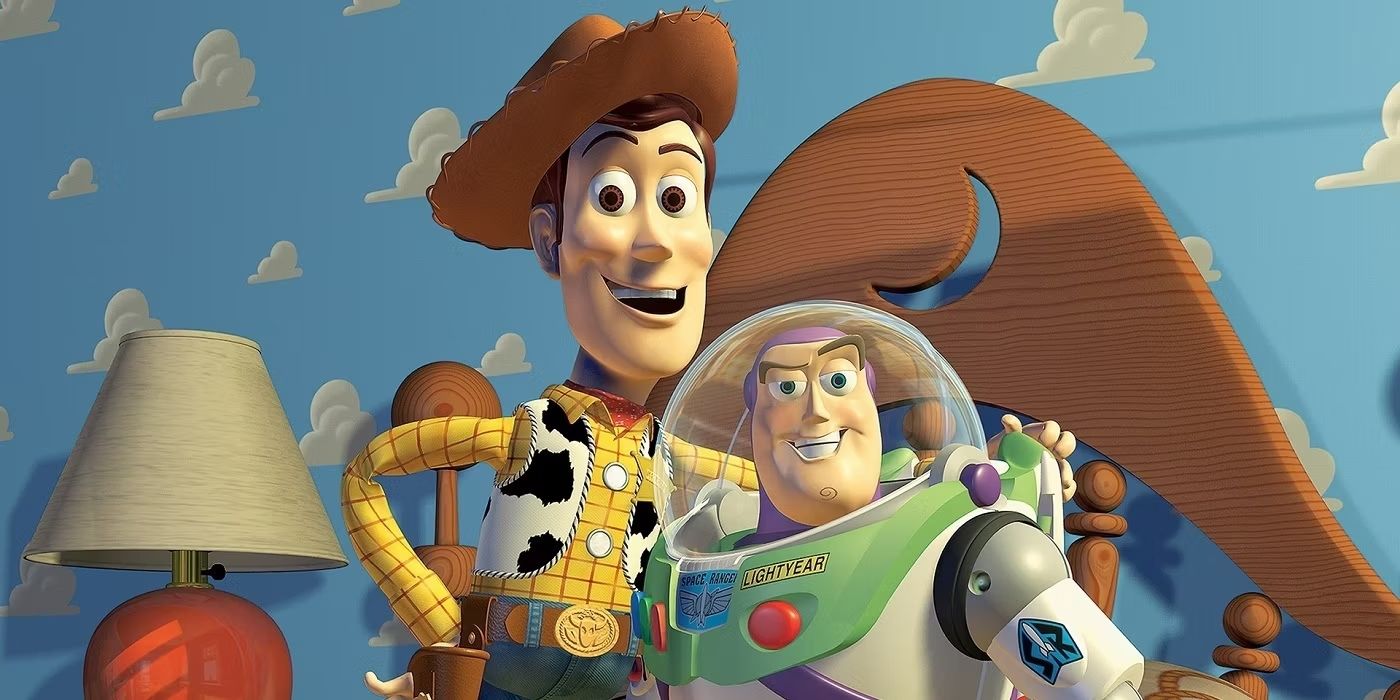 In 1991, Disney and Pixar made a deal to make three movies together, beginning with Toy Story in 1995. Toy Story made history as the first entirely computer-animated feature film and Pixar's first feature film. Toy Story was a critical and commercial success, and was key in the development of computer-animated films, igniting interest from both viewers and artists in the technology used to bring Woody and Buzz to life. Toy Story also marked the beginning of a successful partnership between Pixar and Disney.
Disney Buys Pixar In 2006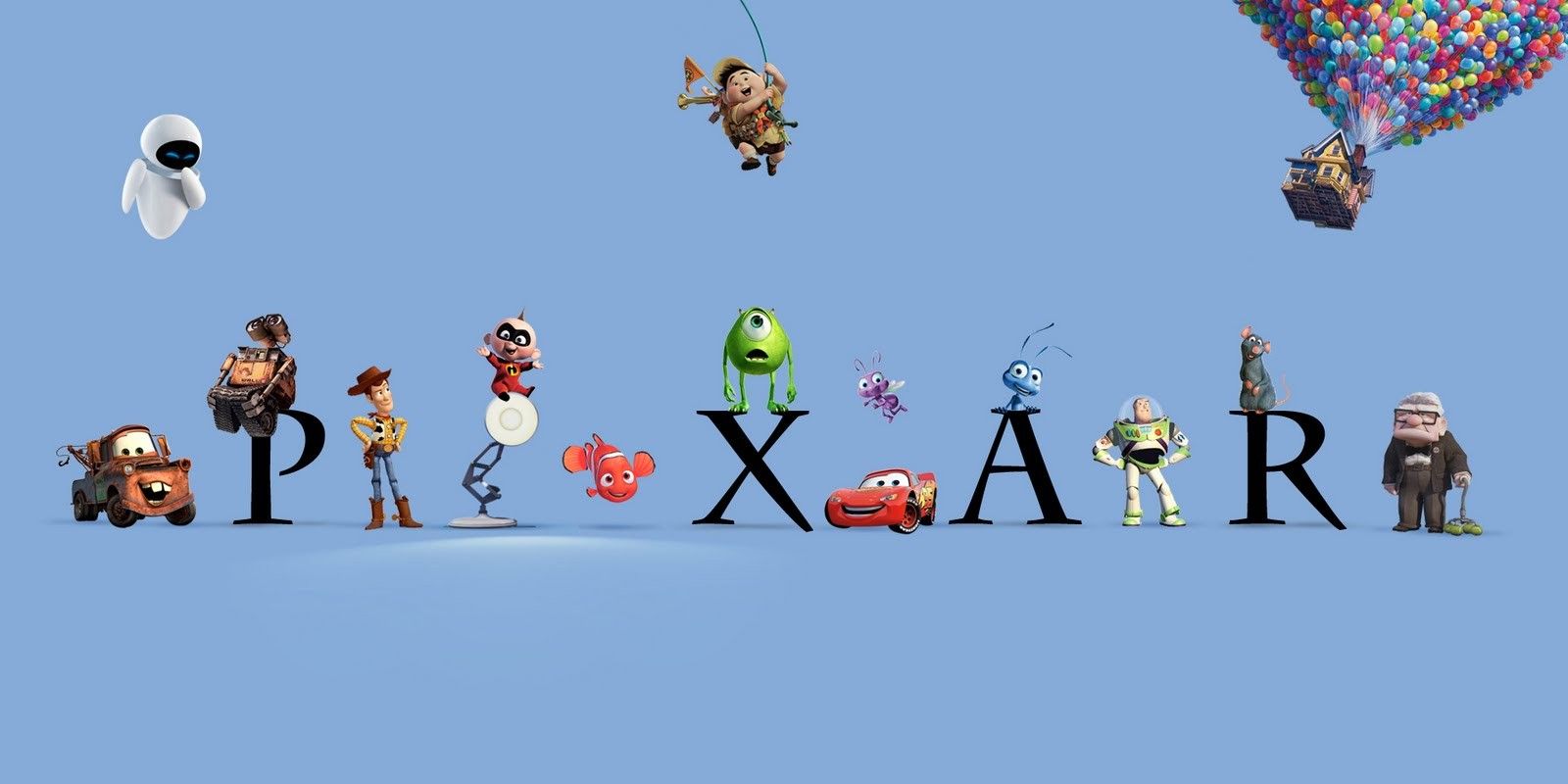 In 2006, Disney's acquisition of Pixar was completed, and as part of the deal, John Lasseter became Chief Creative Officer of both Pixar and Walt Disney Animation Studios. Disney and Pixar have continued making a variety of movies that have explored different themes and cultures, and have also expanded some of their most popular universes, most notably Toy Story.
The Princess & The Frog Introduces The First Black Disney Princess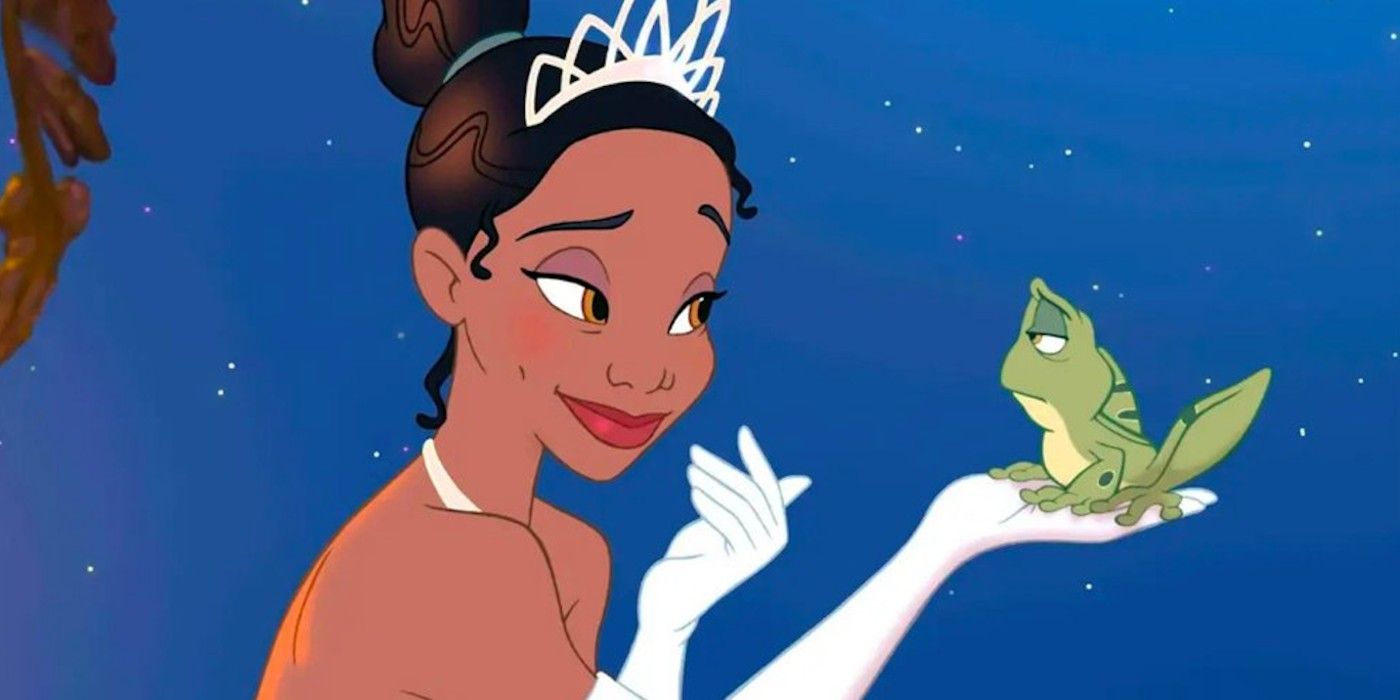 In 2009, Disney released The Princess and the Frog, directed by John Musker and Ron Clements. The Princess and the Frog marked the studio's return to traditional animation, being the first to be made that way since Home on the Range in 2004, though it was a brief return. The Princess and the Frog introduced Disney's first Black princess thanks to Tiana, and was a critical and commercial hit, with critics praising its animation and themes.
Disney Buys Marvel In 2009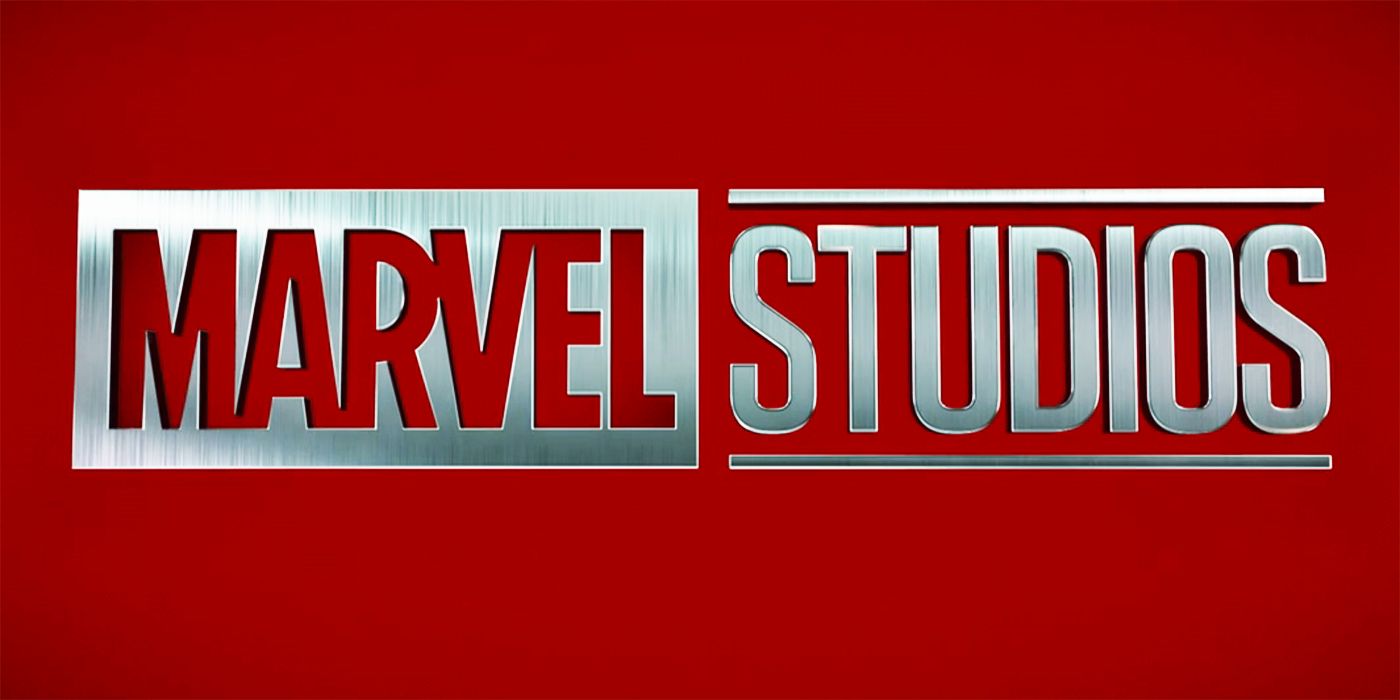 In 2009, Disney took another major step that would pay off big time over the years. Disney bought Marvel Entertainment and its assets, adding Marvel's comic book characters to its merchandising line-up. By then, the Marvel Cinematic Universe had already begun with Iron Man, and under Disney's wing, this connected universe has expanded beyond film with TV shows, video games, and other media.
Disney Acquires Lucasfilm In 2012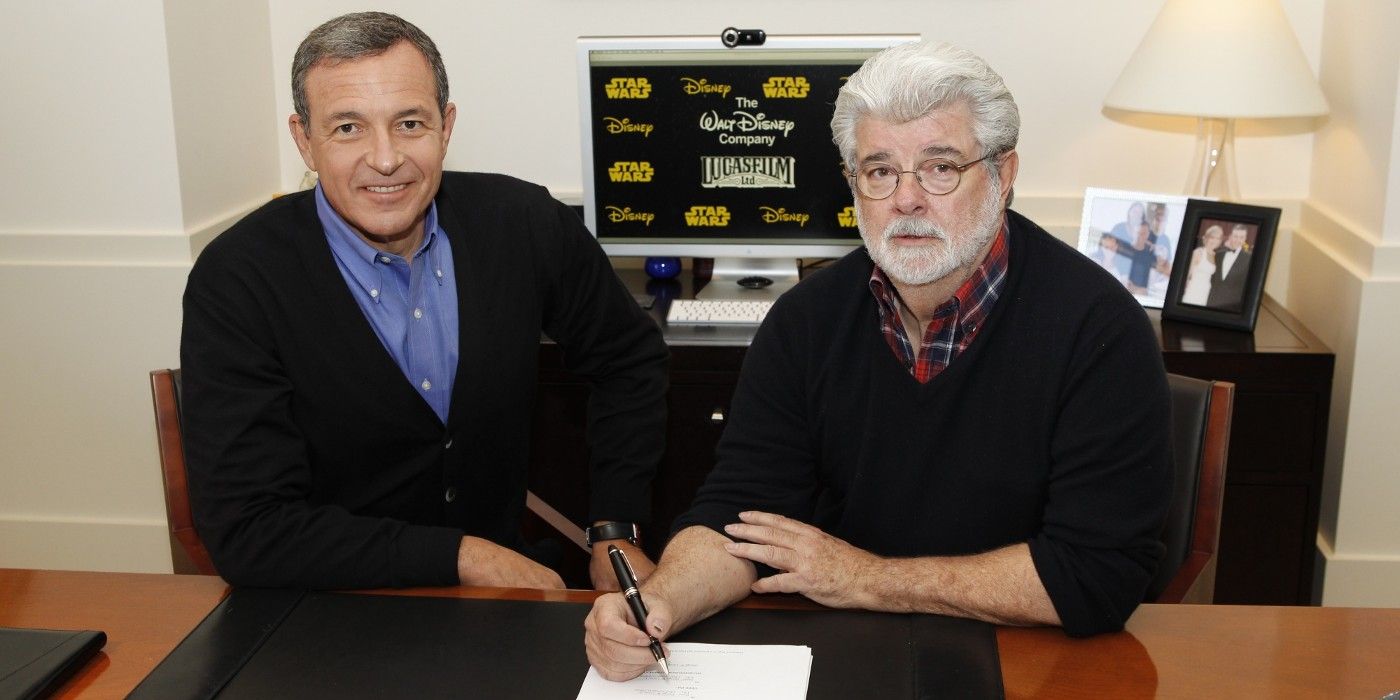 Another major acquisition happened in 2012 when Disney bought Lucasfilm. This gave Disney access to the Star Wars franchise, and the Mouse House quickly made plans to expand this beloved universe. Now as a Disney property, the Star Wars saga expanded with a sequel trilogy, which was quite divisive, and continues evolving with various TV shows on Disney+, such as The Mandalorian and Ahsoka. The acquisition of Lucasfilm also gave Disney access to the Indiana Jones franchise, the visual effects studio Industrial Light & Magic, and the video game developer LucasArts.
The Disney/Fox Merger In 2019
In 2019, and after a lot of speculation and rumors about it, Disney acquired 21st Century Fox's assets. This is the biggest acquisition in Disney history, as the studio gained 20th Century Fox, National Geographic, Fox Searchlight, and more. Disney's catalog of movies and TV shows expanded with this merger, and it gave the Mouse House access to characters from different franchises, of which some can now take part in franchises from other Disney properties, as is the case of the X-Men and the MCU.
Disney Launches Disney+ In 2019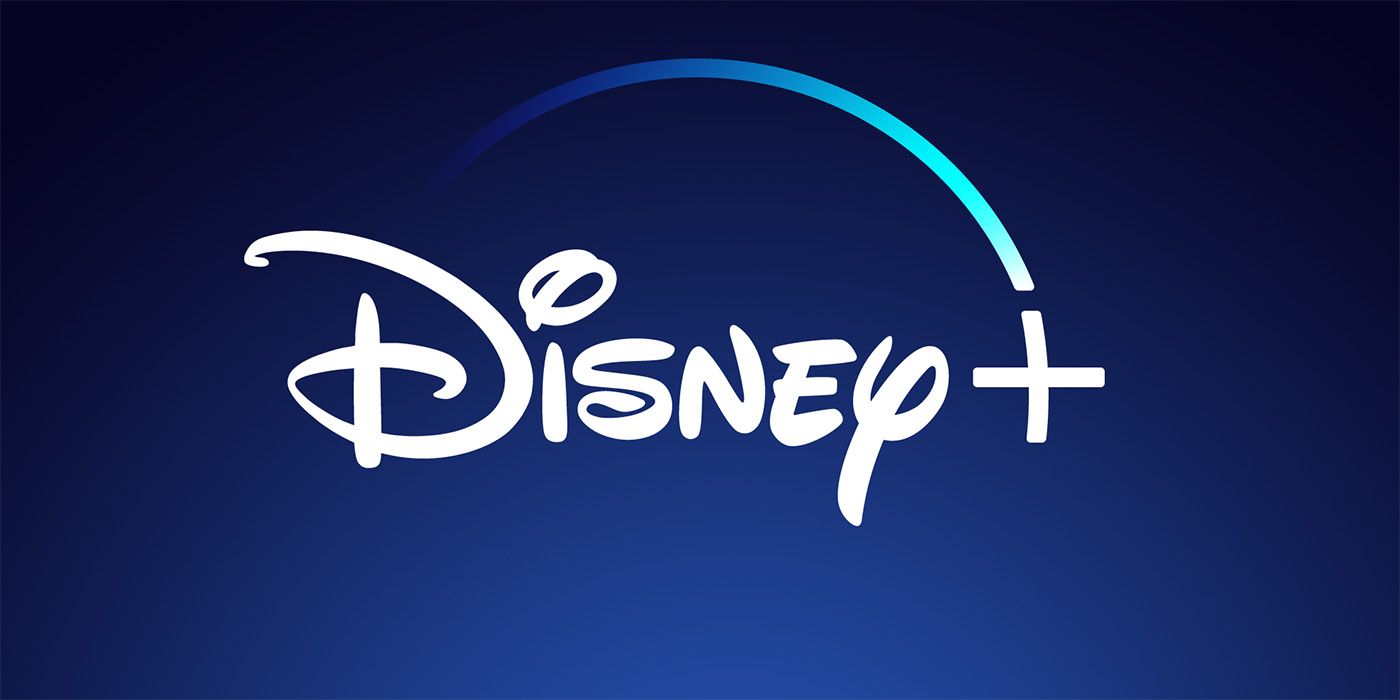 During the peak of the streaming wars, Disney joined the world of streaming with the launch of Disney+. The platform arrived with 500 movies and over 7000 episodes of TV shows from Disney's different branches, such as Pixar, Marvel, Star Wars, and National Geographic. In addition to licensed content, Disney+ has given the studio a new platform to distribute original content and came in handy during the COVID-19 pandemic as it was used to release movies that couldn't get a theatrical release. Disney+ is available in 60 countries, and its catalog keeps expanding with the addition of a variety of movies and TV shows every month. Disney not only dominates the world of animation now, as it has branched out so much that it's, undeniably, a powerful and highly influential force in the world of entertainment.