Summary
Kevin Costner is taking a massive risk with his Western epic film, Horizon: An American Saga, by personally financing and contributing his own money to the production.
Costner has a history of self-financing movies, but most of those projects have flopped, with only a few exceptions such as Dances with Wolves and The Bodyguard.
Horizon is Costner's biggest self-financing gamble yet, with a reported budget of $100 million and him mortgaging his California home to cover costs. Despite the financial risk, Costner is passionate about the project and believes in its story.
For the 15th time in 33 years, Kevin Costner repeats his now-signature multi-million dollar gamble by pouring his own money into Horizon: An American Saga. Kevin Costner's Western epic is taking a massive release strategy risk, as Horizon is set to be one of the biggest theatrical events of 2024, with the huge undertaking releasing two parts. Not to mention, Costner not only boasts a producer title for Horizon, but co-writer, director, and starring credits too. While the former Yellowstone cast lead is no stranger to producing the projects he acts in, Costner has had a decidedly mixed track record as a film funder. Needless to say, there's a lot riding on Horizon.
Reportedly, the actor-turned-director has wanted to make the Western epic for quite some time. Given that Horizon is such a massive undertaking, he had to wait for the right moment. In the wake of Yellowstone's unprecedented success, Costner is enjoying some newfound popularity from long-time and fresh fans alike. Now that the actor is officially departing the Yellowstone universe, he has the time needed for the release of Horizon: An American Saga. However, while it may seem like the perfect moment for Kevin Costner to try something so ambitious, it's hard to ignore his past gambles-turned-flops.
All Of Kevin Costner's Movies That He's At Least Part-Financed Himself (& Why)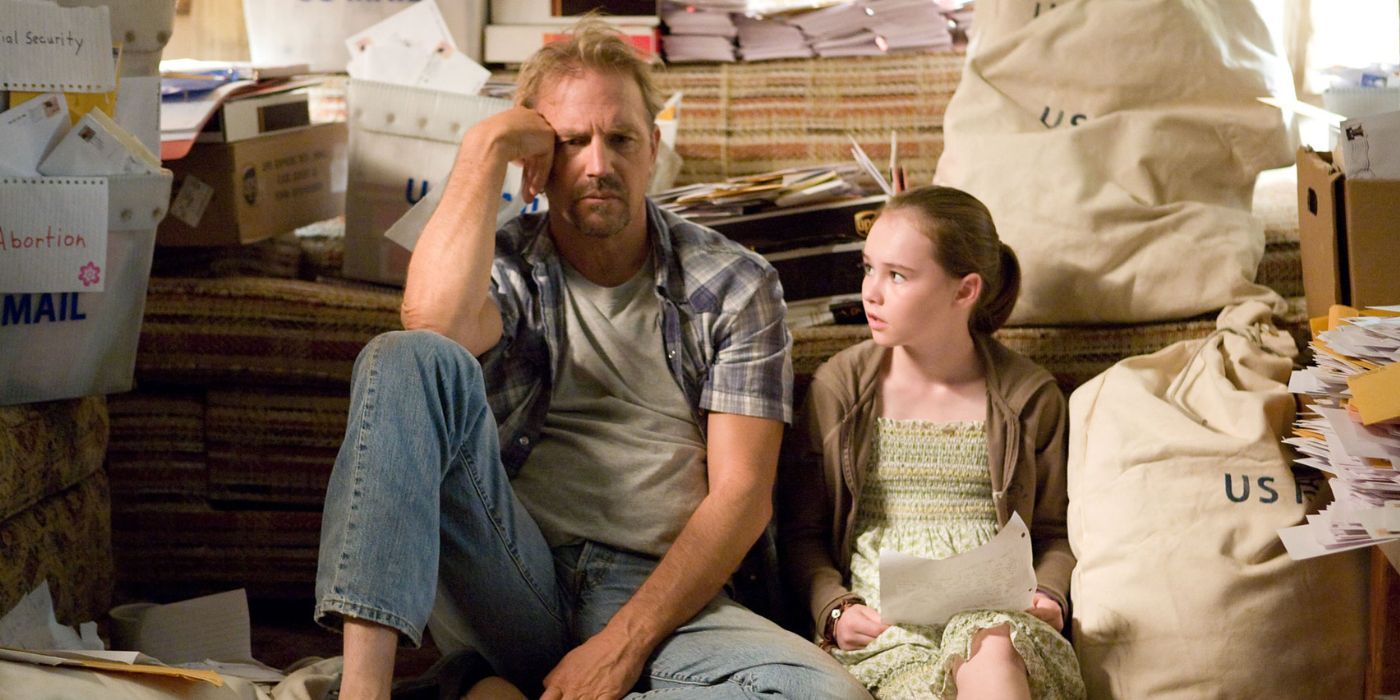 In the wake of beloved '80s flicks like Field of Dreams and Bull Durham, Kevin Costner tried his hand at producing. In total, he's funneled his own money into 14 past projects he felt strongly about. In 1990, Costner earned producing credits on two vastly different projects. The first was the little-remembered romantic thriller Revenge, which completely bombed, and the other was Dances with Wolves, Costner's multi-Oscar-winning directorial debut. After that, Costner would go on to finance 12 other films, from 1992's blockbuster The Bodyguard to lesser-known indie movies like 2014's Black or White.
Aside from Revenge, Dances with Wolves, The Bodyguard, and Black or White, Costner has at least partially financed 10 other projects. These films include Robin Hood: Prince of Thieves, Wyatt Earp, Waterworld, The Postman, Message in a Bottle, Thirteen Days, Open Range, Mr. Brooks, Swing Vote, and Let Him Go. With a few notable exceptions (Dances with Wolves, The Bodyguard), most of Costner's producing projects have flopped. In its day, Waterworld was the most expensive film ever made, only to be considered a complete misfire — and Costner's most infamous flop.
Horizon Is Kevin Costner's Biggest Self-Financing Gamble Yet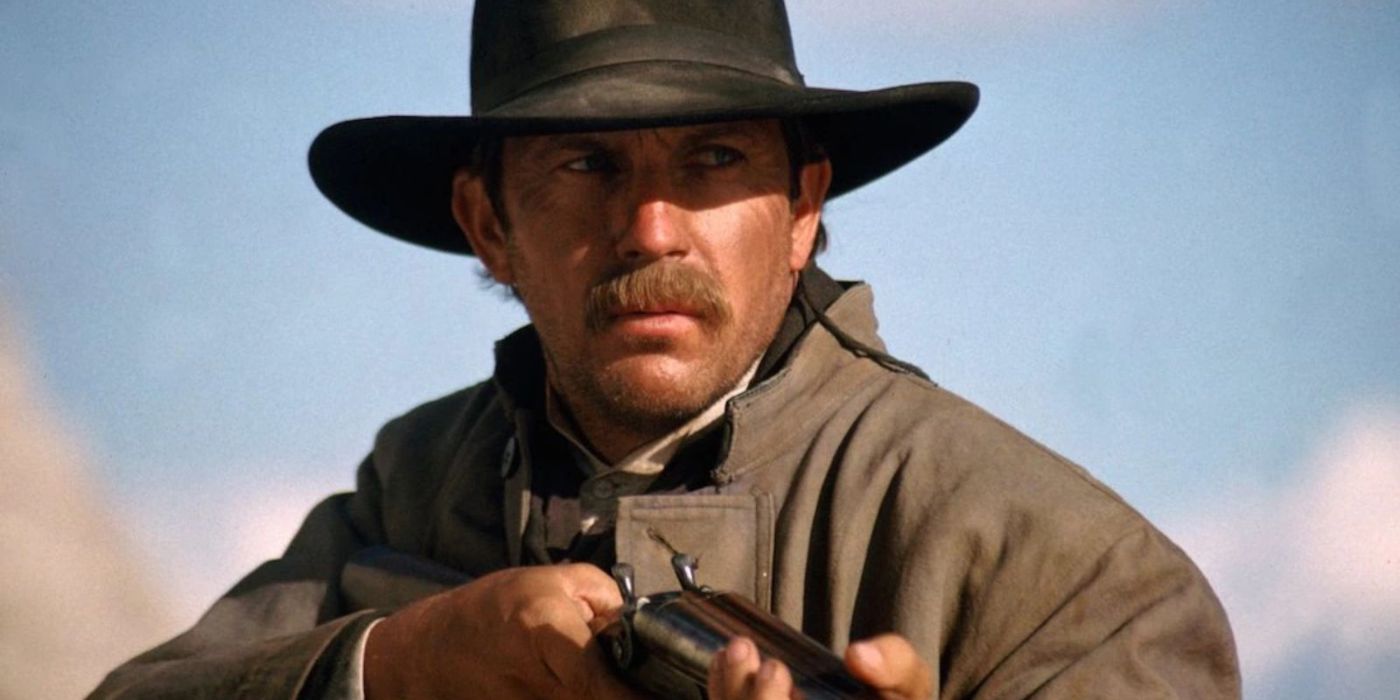 Unlike some of the other movies that earned Costner producer credits, Horizon is a true passion project. As of now, the two-part saga's production budget has ballooned to a reported $100 million, leading its star/director to mortgage his 10-acre California home to cover costs. "I believe in the idea and the story," Costner has said in interviews (via CNBC). Even so, it's difficult to rationalize leveraging one's home to fund a movie. In 2006, Costner purchased the property for $28.5 million. By 2023, he mortgaged it "without a thought," sending his personal accountant into a frenzy.
This comes on the heels of Costner raising a reported $50 million for the project and deferring his own writing, producing, and acting fees in order to get the two-part saga made. When asked about the very real risks associated with taking out a mortgage and putting so much of his own money into Horizon, Costner replied, "I'm not a very good businessman." If the actor thinks it's a massive financial risk — which it is — he certainly doesn't seem bothered by his monetary standing. However, even with a net worth of several hundred million, Costner has publicly stated he'll never do a project on Horizon's scale (and budget) again.
Will Kevin Costner's Horizon Gamble Pay Off?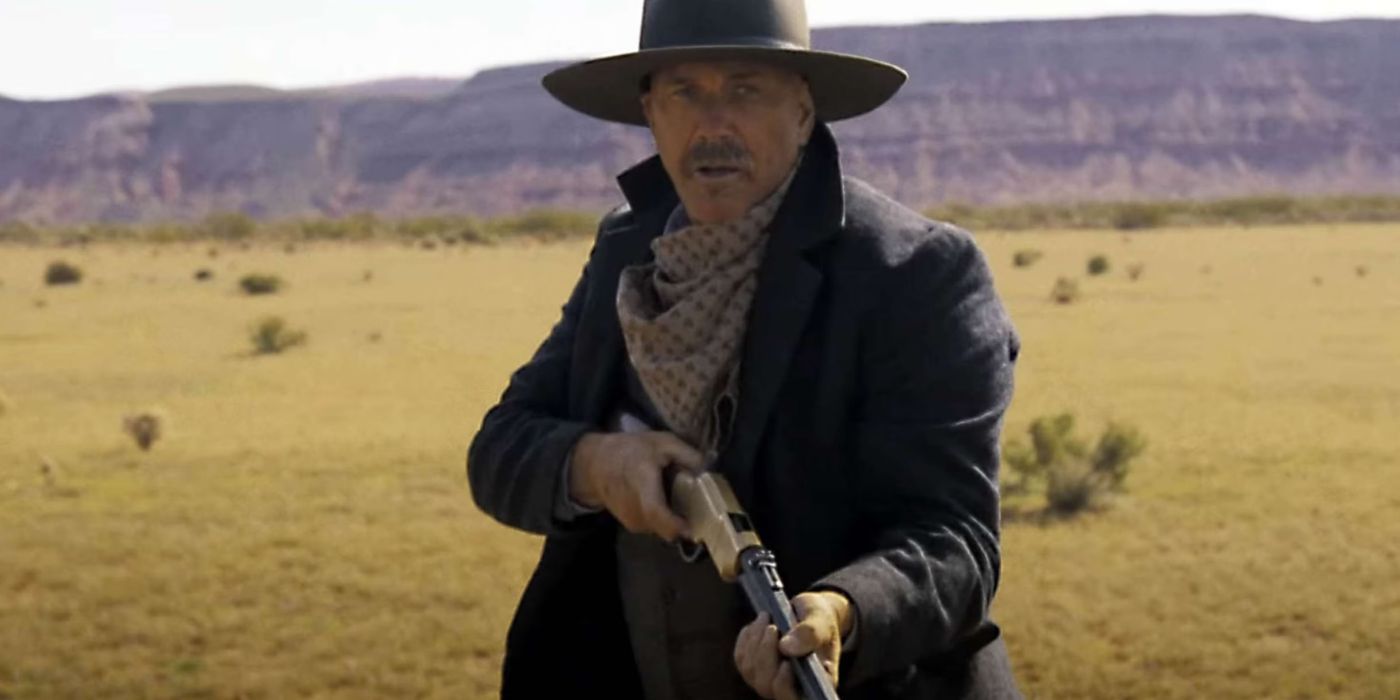 Set across both the pre– and post–American Civil War period, Horizon depicts white settlers' expansion into the West. While Yellowstone is a modern-day spin on the genre, several of Kevin Costner's past Westerns align pretty closely with Horizon's feel. Dances with Wolves, a Western drama set amid the American Civil War, certainly comes to mind. The Oscar-winning film is also the strongest argument as to why Costner's massive Horizon gamble will pay off. While Dances with Wolves only had a fraction of Horizon's budget, it proved Costner's directing chops.
On the other hand, Costner's 2003 Revisionist Western, Open Range, proves he's not always up to the task of starring in, directing, and funding a successful vision. At the very least, the poorly received film certainly derailed his passion project plans, given that Horizon has taken Kevin Costner 35 years to make. Having decades to mull over the movie might help Costner bring it to life in a more satisfying way. Of course, the sheer amount of time that's gone into developing Horizon could have the complete opposite effect. With Costner's mixed track record, it's hard to know.
Sources: CNBC