Warning: The article contains spoilers for Gen V. The article also contains a brief discussion about sexual assault.
Summary
Supernatural alum Alexander Calvert takes on a gruesome and unlikable role in The Boys universe, where his character's penis explodes, subverting expectations from his previous lovable character in Supernatural.
Calvert auditioned for the role and impressed the showrunners, not solely because of his Supernatural connection, but because he was great.
The casting of Calvert brought a sense of glee to creator Eric Kripke, knowing that it would be a surprising and subversive role for Supernatural fans.
Gen V executive producer Eric Kripke explains the casting of Supernatural alum Alexander Calvert in a very gruesome and unlikable role. Calvert is best known for his portrayal of Jack Kline, who eventually ascends to godly status by the end of Supernatural. In his most recent television stint, however, Calvert plays the loathsome God U student Rufus. His penis explodes in Gen V episode 4 ending after he tries to exploit and assault Marie (Jaz Sinclair), an incident the gleefully gory Boys universe dubs as a "cockplosion."
Kripke, the creator of Supernatural, was asked about Rufus' incident and Calvert's casting in a TVLine interview. Kripke credited Gen V co-showrunners, Michele Fazekas and Tara Butters, and added that Calvert joined Supernatural long after his days as the showrunner of the monster-hunting drama. In the quote below, there's also a discussion of how Calvert was cast for The Boys spinoff.
ERIC KRIPKE | I give all the credit to [co-showrunners] Michele [Fazekas] and Tara [Butters] because I love Alex and he's great, but he also came after my time.

MICHELE FAZEKAS | He auditioned. The script was first.

KRIPKE | Yeah, he auditioned, and Michele and Tara put him in front of the rest of the executive producers, like, "We love this guy."

FAZEKAS | Not because he was from Supernatural, but because he was great. And then he was so great that we're like, "Oh, this is a character that I want to keep seeing."

KRIPKE | Yeah, exactly. And so, just when I saw his name come up, I was like, "Oh, my god, that'd be amazing! Let's cast Alex!" But yeah, he won it just by being awesome in the audition.

TVLINE | Once Alex came into the room and won that role, was there a bit of glee on your part, Eric, that you were going to really subvert what Supernatural fans might be expecting from him?

KRIPKE | It did across cross my mind that he's such a lovable character in Supernatural and then just watching him play this complete MAGA a–hole who gets his c–k exploded, it was always going to be a fun subversion for the Supernatural fans.
Gen V's Characters Are More Likable Than The Boys — Aside From Rufus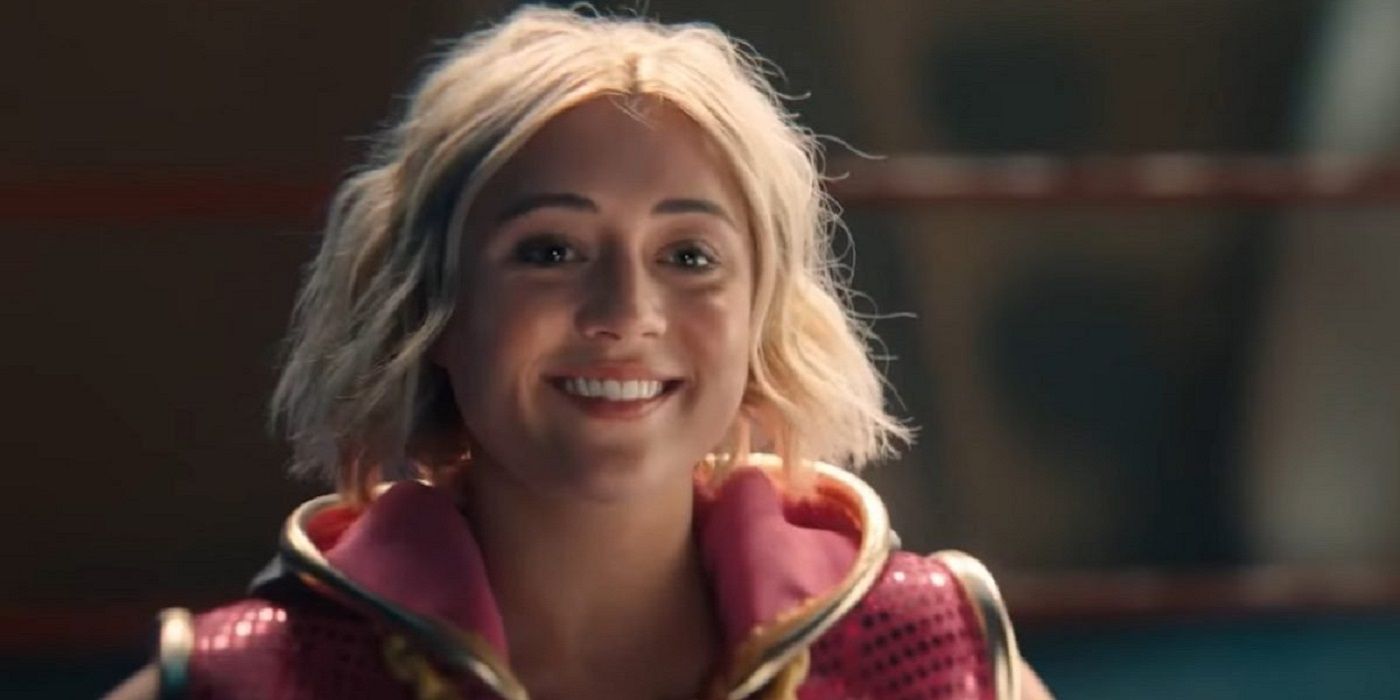 Although they share in gory and ruthless deaths, Gen V splits off from The Boys by making its characters generally likable. It immediately seeks to subvert expectations, underlining how even the popular girl and the handsome jock character are more than their archetypes. By Gen V episode 3, they're putting aside their differences to figure out the shady business happening at God U and wanting to set things right.
It's more notable when three seasons in, the characters of The Boys can barely seem to put away their interpersonal drama. It helps that Gen V is essentially a raunchy and bloody teen drama with superheroes. By lowering the stakes and making the setting more familiar, The Boys successfully widens its scope without offering an altered copy of the original show.
Related: Gen V's Returning Cast & Character Guide
One of several Supernatural actors in The Boys, Calvert as Rufus is loathsome, to say the least. But so far in Gen V, he's considered an exception. At least in terms of the main protagonists, though they're flawed and selfish in believable ways, they avoid falling into the cynicism that makes older characters like Butcher hard to root for. It's a factor that's likely helped the spinoff's strong reviews.
Source: TVLine