Gen Z has lived their entire lives in a world where streaming services and digital devices are ubiquitous. There's no doubt that this generation of unplugged "cord-nevers" has become the driving force behind the growth of CTV: 62% of Gen Zers spend more time watching content on connected TV (CTV) platforms than on traditional TV.
Advertisers are taking note and working hard to find new ways to effectively attract and target Gen Z by trialing creatives, leveraging influencer marketing, harnessing real-time ad optimization, and embracing cutting-edge features.
What Gen Z Crave: Authenticity and Personalization
CTV is expected to continue as a pivotal driver of advertising growth. As more and more Gen Zers enter the workforce and gain increased spending power, their influence on consumer trends will only grow stronger. Advertisers will have to adapt their strategies to keep up with the evolving preferences and expectations of this generation, and CTV will undoubtedly play a crucial role in these efforts.
CTV possesses the capability to enhance ad targeting accuracy, which holds particular significance for Gen Z, a generation that places high value on authenticity and personalized encounters. Advertisers can leverage CTV to deliver pertinent and captivating ads tailored to this audience, leading to increased rates of engagement and conversion. Gen Z, with their inherent familiarity with immediate response capabilities and interactivity, perceives CTV as a suitable platform that empowers them to engage and respond to the ads they encounter actively.
Advertisers Respond: Trial and Flexibility
With so many brands looking to reach the influential Gen Z demographic, many are shifting their advertising budgets toward CTV to target this cohort. With its ability to deliver personalized, engaging ads and provide real-time data on performance, CTV is likely to continue to be a key driver of advertising growth for years to come.
CTV also provides advanced metrics and real-time data that can be used to optimize ad campaigns for better performance. This data-driven approach enables advertisers to create a full-funnel strategy across multiple devices and platforms, addressing Gen Z in the personalized and authentic way they prefer (and expect) when it comes to advertising.
The Evolution of Mobile Commerce Paired with CTV
As the newest frontier for advertisers, the benefits of CTV extend beyond convenience,  holding immense promise for advertisers. It will reach far beyond just one vertical, potentially shaping a new category where m-commerce and CTV merge to connect directly with consumers, allowing for real-time, seamless mobile shopping.
As mobile sales continue to grow, m-commerce is set to dominate in U.S. e-commerce, accounting for 43% of purchases this year and is projected to rise to nearly 50% by 2027. Almost all new digital buyers are expected to be Gen Z , with their numbers surging from 45.5 million in 2023 to 61.1 million in 2027. CTV just may play a massive role here.
What's Next?
Gen Z's affinity for CTV is transforming the advertising landscape. Advertisers are leveraging the platform's capabilities to deliver personalized and authentic experiences, aligning with what this generation craves.
With the power to engage viewers actively and provide real-time insights, CTV is poised to remain a central pillar of advertising strategies for the foreseeable future. As Gen Z's impact on the market intensifies, brands must stay agile and embrace the opportunities presented by this dynamic and digitally fluent generation.
[Editor's note: This is a contributed article from Adjust. Streaming Media accepts vendor bylines based solely on their value to our readers.]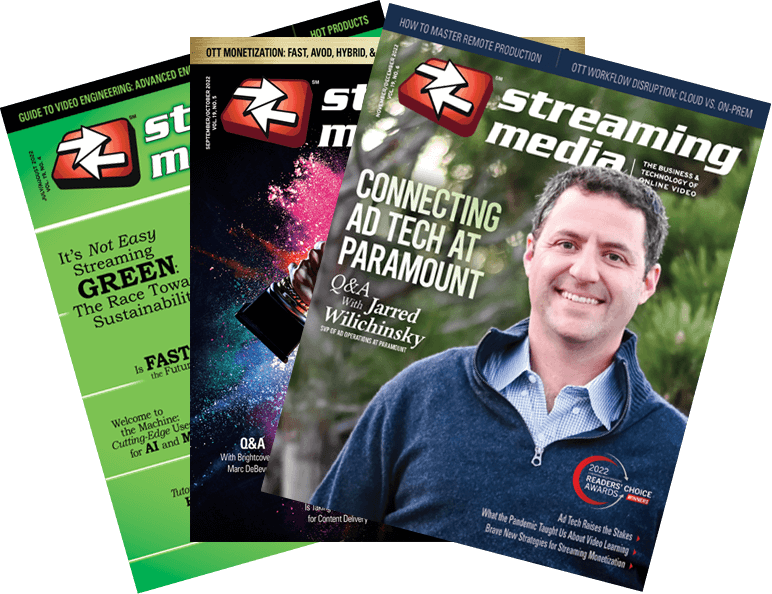 Related Articles