Everyone in media and advertising can see the TV sea change, as consumers continue to cut the cord and piece together a mix of subscription and ad-supported streaming packages. Advertiser budgets will always follow shifting consumer attention, so this year's big investments will go to Advanced and Connected TV.
Beyond following the customer, the innovation of CTV means that brands can combine digital-like audience-level targeting with TV content, making advertisers eager to invest.
While granular audience targeting is the big draw, it's also the piece that gets turned into something of hot potato, passed around by the various partners when it comes time for campaign execution. MVPDs, platforms, agencies, and data partners are in market talking about audience capabilities, but to date there are no standard practices as to who is actually responsible for executing the audience strategy. To make matters worse, brands may be unaware of the confusion behind the scenes.
Brands and their agencies play a vital role in ensuring CTV audience strategy delivers on the promise of this exciting channel. Therefore, understanding the challenges of CTV can empower brands to manage partners more effectively and deliver great campaign results.
Solving the Puzzle
For years, brands have had different teams handle buying TV and digital media. The digital team is likely well-versed in applying audience strategies to deliver targeted media. Yet with the movement to CTV, most TV teams are still handling the buy separate from the audience models.
Some advertisers may think that they are delivering CTV campaigns on a more granular level and are surprised to learn that their ads were targeted more broadly. The discrepancy on how to target, at what level of, and who is making that decision, creates a very complex web of audience confusion where CTV potential and reality do not align. Often, despite the capabilities, CTV campaign targeting is still done at a very high level, similar to traditional TV.
This happens for several reasons. Sometimes brands assume that someone in the value chain will provide a clear assessment of what audiences are available for targeting – but that doesn't always happen. Some aren't aware of the targeting capabilities and never ask. Other times, the audience strategy simply doesn't get shared among all of the buying teams, resulting in a fractured strategy. Lastly, brands carefully select the audience, but the partners required to execute the campaign simply don't know how to access and use that audience.
These are unfortunate missteps, but they're all preventable when a clear audience strategy is put in place.
Building a CTV Audience Strategy
Step one in executing a CTV audience strategy is for the brand to take the lead. This includes formulating the actual audience strategy, as well as ensuring that all parties are aligned on that strategy. Brands need to clearly establish the importance of the audience strategy with their partners, requiring brand sign off at every step of the process. 
Brands need to determine who they are trying to reach, and which of their partners may have data associated with that goal. The most effective audience strategy likely combines insights from the brand itself, the agency, MVPDs, platforms, and third-party audience providers.
Strapped for time and budget, brands don't need to do all of the research themselves or execute the buys. They simply need to be the force that unites the different stakeholders so that the campaign comes together. It's critical to clearly communicate goals and requirements to agency and/or tech partners and then hold each party accountable. This likely requires a process whereby the brand gives final approval on all audience components.
A lot of smoke and mirrors goes into selling media and audience capabilities, but brands need their partners to be open and honest about what they can deliver, what capabilities are missing, and when audience decisions happen in the process. No brand wants to invest time and money in understanding its audience, only to find out in the 11th hour that its only choice is to buy run-of-network inventory.
Getting Smart and Taking Control
Lack of knowledge is always daunting. Brands can take the initiative to gain knowledge, but it's imperative that each partner in the campaign also add value and knowledge, especially in a new and emerging channel like Advanced/Connected TV.
Brands need to dictate the audience they want to reach, and then build a process that ensures each party is working towards that audience goal, rather than simply punting the responsibility. The process must ensure that every player adheres to the plan, and that the brand understands how each partner will uphold the plan along the way from strategy to buy. This may require agencies getting much closer with the audience partners and inventory partners, to ensure that everything is delivered to maximum impact. 
[Editor's note: This is a contributed article from Alliant. Streaming Media accepts vendor bylines based solely on their value to our readers.]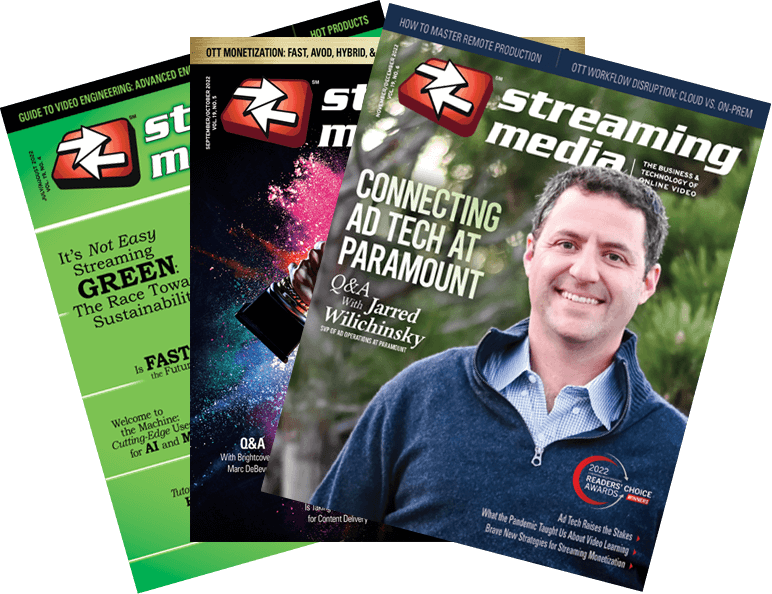 Related Articles