The Blackmagic Design Television Studio ATEM HD8 ($2,995) and HD8 ISO ($3,995) are all-in-one HD video switcher/broadcast control panels. On their own they are very capable HD video switchers suitable for studio installations and remote productions. The magic with these switchers is that when paired with other supported Blackmagic gear, they can unlock unique production workflow solutions that are easy to implement and go well beyond what you would expect a desktop video switcher to be able to do on its own. The standout feature for me is the ability to stream video directly from the Studio Camera 4K Pro G2 or 6K Pro to the HD8 over the internet, using either ethernet or a tethered cell phone data connection over USB-C, with sub-second latency.
Size and Models
At 23″ wide, 14.8″ deep, and 6.35″ tall, the HD8 switchers are much larger than the ATEM SDI Extreme ISO & ATEM Mini Extreme ISO, ATEM Television Studio Pro 4K, and ATEM Television Studio Pro HD that I have previously reviewed and own one model of each of the form factors.
Rather than just list dimensions, I am going to relate the sizes to screen sizes you are likely to pair the units with. I found the HD8 to be slightly smaller than the width of a 27″ HD monitor whereas the SDI & Mini Extreme models are the width of a 15″ laptop. The HD8 is much deeper and taller and ships with a handy cut-out for studio installation into a tabletop. While the HD8 is still portable, and I have a lot of cases, I don't have a single case that is large enough to fit the HD8. A quick case-finder search on Pelican suggested the massive Pelican 1650 Protector or 1637 Air Cases as potential off-the-shelf copolymer polypropylene cases that could work. On the custom case side for the ATEM HD8, the SKB iSeries 2617-12 case with form-cut high-density foam and NSP Cases plywood flight case are interesting options.
There are two HD8 models, including an ISO model (Figure 1) that records each input and the program output in your choice of 6 different H.264 presets. As with the ATEM Mini line of ISO models, you can choose only one preset that applies to both recording and streaming at the same time. Because of bandwidth considerations, this limits a streaming producer to having to record using one of the three lower-bitrate streaming presets (low, medium, high). This is unfortunate, considering that producers might want the ISO and program recording to be done using one of the higher-bitrate Hyperdeck quality presets (low, medium, high), and is especially important when the workflow includes cameras that lack internal recording, like PTZ cameras.
Figure 1. The Blackmagic Design Television Studio ATEM HD8 ISO
The workaround is to record in-camera and re-sync and re-edit in post or using a separate streaming encoder for the streaming and ISO recording on the HD8 with a higher bitrate codec. When paired with a supported Blackmagic Design video camera, a much higher quality recording can be done in-camera using BRAW and the recording can even be triggered from the ATEM switcher.
Inputs and Outputs
The HD8 gets is name because it has 8x 3G HD-SDI inputs (Figure 2) and supports up to 1920×1080 60P. Each input has internal scalers so you can mix and match resolutions and frame rates as required without additional hardware converters. There are 2 SDI Aux outputs, an SDI program output, and both an SDI and HDMI Multiview outputs, but there are no HDMI inputs. There are two power inputs options: AC and DC. Ref and Timecode in and out are there to sync multiples cameras where frame latency matters.
Figure 2. I/O options on the rear panel of the HD8 ISO
MADI audio inputs and outputs are a new feature on ATEM switchers and round out the BNC connections on the rear of the unit. Having MADI inputs offers an additional way to get multiple audio channels into and out of the HD8 and can be used with both MADI-supported audio workflows systems and the new ATEM Microphone Converter ($395, Figure 3). The Microphone Converter has four XLR inputs that can be set to mic or line and with or without phantom power, using dip switches on the unit. Multiple Microphone converters can be daisychained together for additional inputs. The Microphone Converter has impressive stats on-par with other professional audio solutions, with a low -129dBV noise floor, 131dB(A) dynamic range, a low distortion of 0.002%, and even an HDMI output to view the scrolling waveforms.
Figure 3. The Blackmagic ATEM Microphone Converter
I found the Microphone Converter easy to use with a variety of audio sources. My initial setup was done using the software control panel, but once I got used to the HD8s hardware controls, I was able to easily access the audio controls for my MADI inputs, by toggling the > bank button to first scroll past the default SDI/Cam 1-8 and Media Player 1?2 inputs on display. There are dedicated audio buttons for the Levels, EQ, Compressor, Gate, Pan, and Expander, & Limiter. Pressing the ALT button on the Levels and EQ menus revealed additional controls for Levels Gain and EQ Q-factor.
My only criticism is that the audio gain was buried a layer below the default Levels button selection and was not initially be obvious. Setting the gain off of the default level of 0 is the first adjustment you need to make when you connect a new audio source, so I feel the Gain level adjustment should be a top-level selection. The top LCD strip can toggle between audio and camera control settings and can be used to display audio levels after all the adjustments are done.
In the end, I did need the software control panel to complete my audio setup. The default MADI audio input was a stereo input but as I was connecting a microphone over XLR, I needed to split the stereo input to separate audio channels before I could get the microphone to fill both the left and right audio channels of my program output. The software control panel has a Split MADI menu tab in the setting menu that allows you to turn a mono source into dual mono source that is required when working in a stereo workflow.
The HD8 has 4 ethernet ports, which is a nice touch that makes adding more networked devices to the switcher easier, without having to add a network switch. These additional networked devices can include a computer for a software control panel and video cameras like the Studio Camera 6K Pro, which I'll discuss a bit later in this review.
The HD8 also provides two USB-C connections. They can be used for external recording on SSDs, webcam output, software control, software updates, and switcher connection. Finally, there are a pair of XLR audio inputs, a 5-pin talkback connection, stereo RCA audio inputs, studio and control room ¼" audio outputs, and remote and external talkback jacks. There is no headphone output jack for monitoring program audio directly but one could use the studio or control room ¼" outputs, with a dual mono to stereo pigtail connector, in order to monitor audio with standard headphones. There are always going to be tradeoffs when deciding what inputs and outputs to provide on a video switcher, but if I were the product manager, I would have found a way to squeeze a headphone output into the HD8.
Adding Video Layers
Feature-wise, the HD8 has 4 chroma keyers and a SuperSource for when broadcasts need additional layers, the keying-out of a background, or displaying multiple inputs at the same time. I wrote about the SuperSource feature in this Streaming Media tutorial. The control panel is one of the main attractions of the HD8. Between the hardware controls, with buttons, knobs, a T-bar, and the menu system with a large menu screen, a switcher operator can more easily make critical adjustments on the hardware, without having to rely on a connected computer with the software control panel.
Similar with requiring the software control panel for my audio setup, I still did need the software control panel when it came time to program streaming and recording destinations and generating XML keys for a connected Blackmagic Studio Camera Pro 6K.
HD8 Button Panel
On the HD8 hardware, in addition to a traditional Preview and Program row of buttons with matching LCD strips to display the input name, and a shift key to access additional inputs, there is a third row of buttons. While there are dedicated buttons for both the Aux and Macro keys, this third row can also be used to switch using Macros or to switch the Aux outputs. Sure, having both a flexible button strip and dedicated buttons for both Macros and Aux might seem a bit redundant but it provides the operator with more options, depending on their needs.
I do appreciate that despite being much larger than the ATEM Extreme switchers, they didn't fill-in all the real-estate with even more buttons for obscure transitions that I would never use.
ISO Recording and Cloud Backups
The ISO recording to a USB-connected SSD was easy to setup and work with. I had a similar experience with the ATEM Extreme ISO models. I did struggle when I recorded to the 2TB internal SSD and tried to access it over the network on a Windows laptop. I believe the issue is more a Windows networking issue that I needed to wade-through, with help from Blackmagic's tech support. I anonymously called not as a product reviewer but as a customer, to test out their phone support. I was impressed that while there were two callers ahead of me on hold, my call was ultimately answered within a few minutes. The tech performed a series of tests in their lab and emailed me a set of instructions with screen shots. It didn't work for me right away and I wrote back and was provided additional instructions and screen shots. I kept on trying and eventually I got it working.
The issue was that Windows network file discovery and sharing were turned off, even though I had manually selected the correct settings in the advanced sharing settings tab on the Windows 10 control panel. My initial connection with the HD8 was working fine with either a USB-C or Ethernet connection set to DHCP. It was only when I switched the protocol from DHCP to a static IP, and reconnected with the HD8, did Windows prompt me in the Network tab that network discovery and file Sharing are turned off. I was presented with a click to change option, and in my Network tab, the HD8 was visible and I could access my recordings. But I was no longer connected to the internet because my studio network isn't set for static IP. When I switched back to DHCP, I was still able to access the HD8 internal recording and most importantly, had access to the internet on the same single ethernet connection.
Connecting the HD8 to my Google Drive account was much easier. Once connected, the HD8 ISO uploaded recordings automatically and I could access them from the cloud. In a past multi-day remote production with different equipment, I set up Google Drive to upload a remote computer's recording folder and download the specific cloud folders to my editing workstation. So I see this workflow (or a similar one with Dropbox) as being very useful to facilitate remote editing and backups.
Initially, I wasn't sure how much I would use the cloud backup or the internal recording features for my typical location shoots, as I typically pack up as soon we produce our broadcasts, and wouldn't want to take such a large switcher out of its case back in the studio to offload footage. For my workflows, an external SSD recording is much easier to connect to my editing system. But for permanent installations, accessing recordings over the network is a desirable feature. I did learn not to set up the backup as a two-way sync with my entire Google Drive—an issue I discovered only when I realized the entire contents of my cloud folder were now residing on the HD8's internal storage. If properly assigned to a specific cloud folder, this two-way sync could be really useful to transfer assets to the cloud in advance of a production, knowing it would sync and be accessible on-location where it is needed. I often get client assets emailed to me and I have to remember to transfer them from my admin computer to a hard drive or to access my emails from the location in order to have them ready to use on location.
I was hoping that with an internal SSD that the HD8 would support video playback or have a larger media player capacity, but this wasn't the case. A Hyperdeck is still required for video playback.
Blackmagic Studio Camera 6K Pro
When I reviewed the first generation Studio Camera 8 years ago, I found them interesting but there were a few technical and workflow considerations that prevented me from going all-in with a Studio Camera workflow. All but one of the issues have been addressed with the 6K Pro (Figure 4). What impressed me the most about the current workflow with 6K Pro camera and HD8 switcher is that I can stream directly from the Studio Camera 6K Pro to the ATEM Television Studio HD8, over the internet. I tested this workflow with both ethernet and with my cell phone tethered via USB-C. Adding a USB-C mobile data option to the Studio Camera 4K Pro G2 and 6K Pro makes remote production workflows even more versatile for remote productions. Both mobile and ethernet streaming workflows had similar sub-one second transmission times, were stable, and were easy to implement.
Figure 4. Blackmagic Design Studio Camera 6K Pro
This workflow is similar but the reverse direction from using an ATEM Mini Pro model or higher to send video to an ATEM Streaming Bridge. This is a good reminder to me of the untapped potential that I already have in-built in my ATEM Mini Extreme ISO—I just need to purchase an ATEM Streaming Bridge.
Setting up the 6K Pro stream was easy. I generated an XML file from the Software Control Panel and imported it via a USB-C drive to the camera's streaming settings. The same three familiar Streaming quality presets were available and I could monitor the connection and data from the large 7″ camera monitor. On the Software Control Panel end, I then mapped the remote input to the desired switcher input and my remote feed was remotely connected.
I'm excited about the possibilities that this affordable remote production workflow opens up. While I don't have any immediate plans or regular jobs that I would need to purchase the switcher and multiple cameras for, if the right job comes around, I can see this workflow being easy to implement and the hardware affordable enough to go all-in with this gear, even if I would only use it for a few specific workflows.
The workflow I have in mind would be providing coverage for bike races and marathons across large geographic areas where even running fiber would not be practical. The cameras could be positioned anywhere that has ethernet or mobile data and they can send a signal back to the switcher at the finish line, along with an SDI connected camera or two. I even see this workflow making sense to remotely produce events from my studio with remote camera operators sending me audio and video.
The amazing part of this remote production is that the camera settings can be remotely controlled in real-time. This includes the ability of the switcher operator to fully remotely operate the studio camera's iris, focus, and zoom (on supported lenses), ND filter, and CCU controls for color, camera, exposure, lift, gamma, and gain. A locked off camera could be full remotely operated or a camera operator would only need to worry about framing with the studio making critical camera setting adjustments, which are often necessary with outdoor locations over time.
The biggest reasons I didn't embrace the original Studio Camera workflow 8 years ago, was that it had a very limited ISO range, which translated in poor low light performance, and it lacked internal recording. The other issue I had was that I had a large investment in Sony lenses and wasn't prepared to invest in MFT and later Canon EF lenses. A lot has changed with the new generation of 4K Pro G2 and 6K Pro models, including a wider dual ISO range and both internal recording and the ability to ISO record in the HD8 switcher. Lenses will always be a consideration—especially since Canon photographic lenses are not parfocal—but there are some MFT lenses that are or are pretty close, and parfocal cine lenses can always be rented if needed.
Since Blackmagic Design sent me the equipment that I have reviewed in this article, they announced an extension to the ATEM Television Studio line. The ATEM Television Studio 4K8 (Figure 5) is a 4K version of the HD8.
Figure 5. ATEM Television Studio 4K8
I haven't reviewed the 4K8 model, but while at NAB, I did speak with Blackmagic's director of Sales Operations, Bob Caniglia and he provided an overview of the entire line and the 4K8.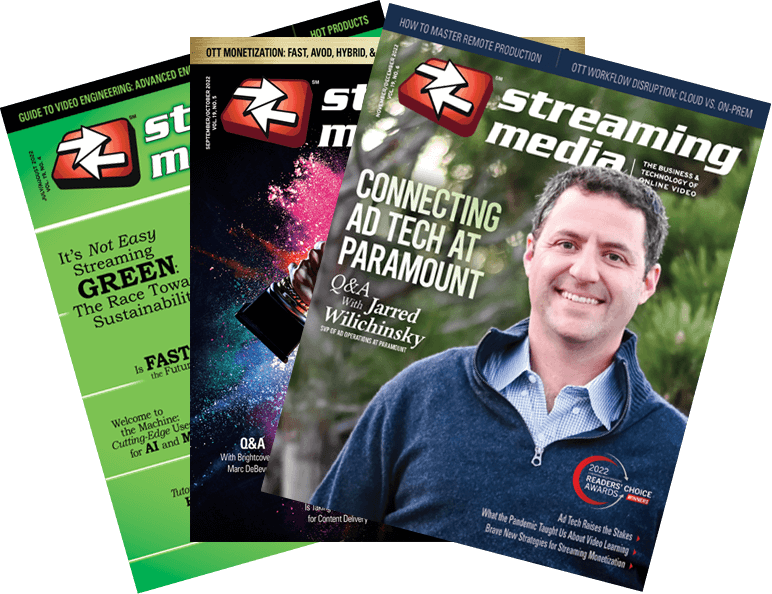 Related Articles