Summary
True Detective season 4, titled Night Country, will have Easter eggs that connect to previous seasons, confirming they exist in the same universe.
Showrunner Issa Lopez teases that there is a significant Easter egg in Episode 6 of the new season.
Season 4 is set in an Alaskan community during its polar night period and follows the investigation of a mysterious disappearance from a research facility.
Despite its largely independent structure, showrunner Issa Lopez teases that True Detective season 4 contains Easter eggs that connect to the previous seasons. Originally written and created by Nic Pizzolatto, each season of the anthology crime drama follows a different detective or a set of detectives who are forced to confront some horrific truths about their town and themselves. Each season of the show employs a new ensemble cast, and it is usually set in different locations. After first premiering in January 2014, the show received vastly positive reviews from critics and audiences alike, winning numerous award including five Emmys. After the show was renewed for a second and third season, a fourth was ordered in early 2022, and it is expected to be released soon.
According to ComicBook.com, Lopez in a recent HBO press event, shared that the new season True Detective: Night Country will feature Easter eggs that connect to the previous seasons of the show. In addition to confirming that the various seasons are set in "the same universe", the showrunner teased that one episode in particular holds a pretty big one. Check out what Lopez teased below:
There are Easter eggs throughout that you will find and there's a big, big thing in Episode 6 that you will discover in time. It is its own story, but it's still connected. The spiral is there, the way that there are those dark and ancient gods (perhaps yes, perhaps not) working behind the scenes. It is the same universe.
What Else Do We Know About True Detective: Night Country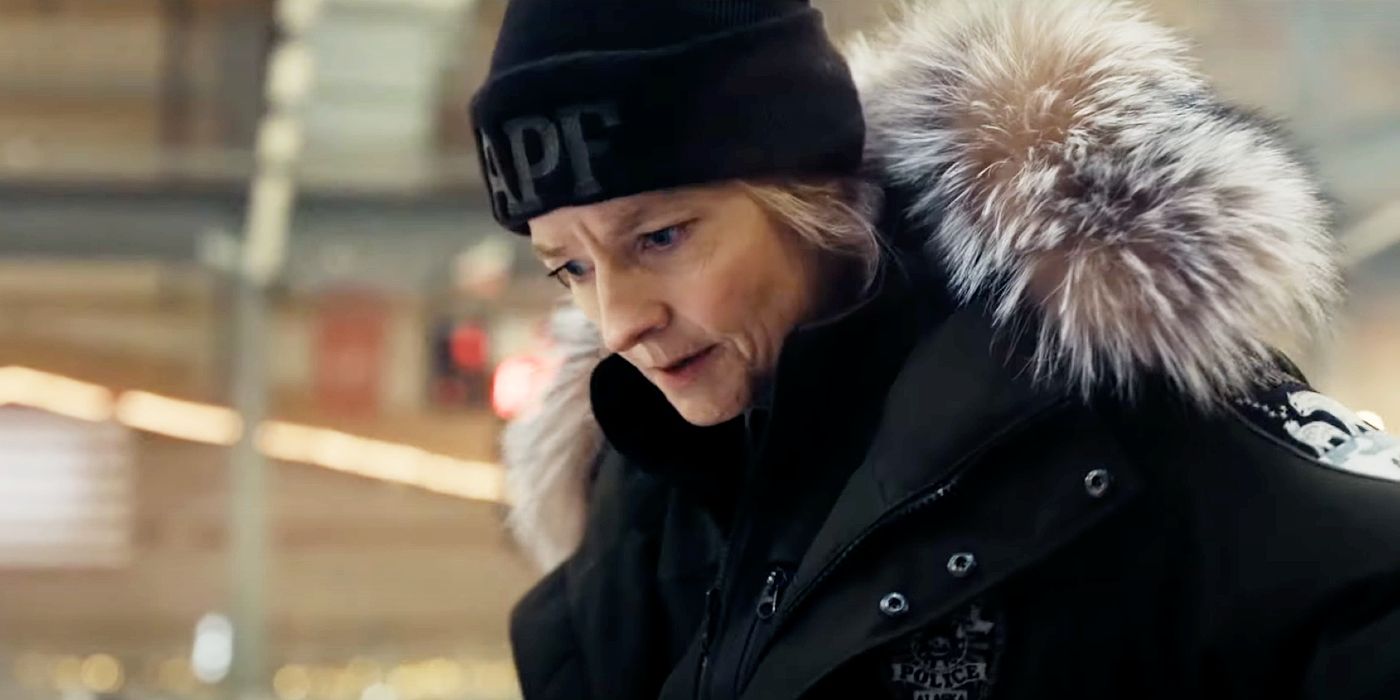 After months of production and an initial delay which shifted the new season's release timeline, it was finally confirmed last month that True Detective season will be released on January 14, 2024. Along with the confirmation of the release date, HBO also rolled out a brand-new trailer for True Detective: Night Country which offered insight for the dark new mystery of the hit show, as well as the tense dynamic between Jodie Foster's Detective Liz Danvers and Kali Reis' Evangeline Navarro. In addition to the Oscar winner and boxer-turned actor, True Detective's season 4 cast will also include John Hawkes (Three Billboards Outside Ebbing Missouri), Christopher Eccleston (The Leftovers) and Fiona Shaw (Killing Eve).
Lopez's tease of Easter eggs from previous seasons in True Detective season 4 is sure to draw a number of theories for which could return. The mostly likely candidate is sure to be the killer investigated by Matthew McConaughey's Rust and Woody Harrelson's Marty, with multiple shots in the trailer featuring cult-like imagery attached to the Alaska killer. This connection seems all the more probable considering Navarro hints at recognizing the symbols from "years before", putting any flashbacks right around the proper era of the modern-day storyline in season 1.
As regards the storyline for True Detective season 4, it is going to be set in an Alaskan community that is about to enter its polar night period. Foster and Reis who both play Detective Danvers and Navarro respectively are caught in the middle of an investigation after the mysterious disappearance of a small crew from a nearby research facility as the darkness looms over the small Alaskan community. With much of the marketing showing a similar animosity to the two characters as McConaughey and Harrelson's acclaimed duo, it will be interesting to see if they'll overcome their personal demons to bring down the murder without dealing with a season-1-like 17-year time jump.
New episodes of True Detective season 4 begin airing on January 14, 2024.
Source: ComicBook.com